You'll find us waterside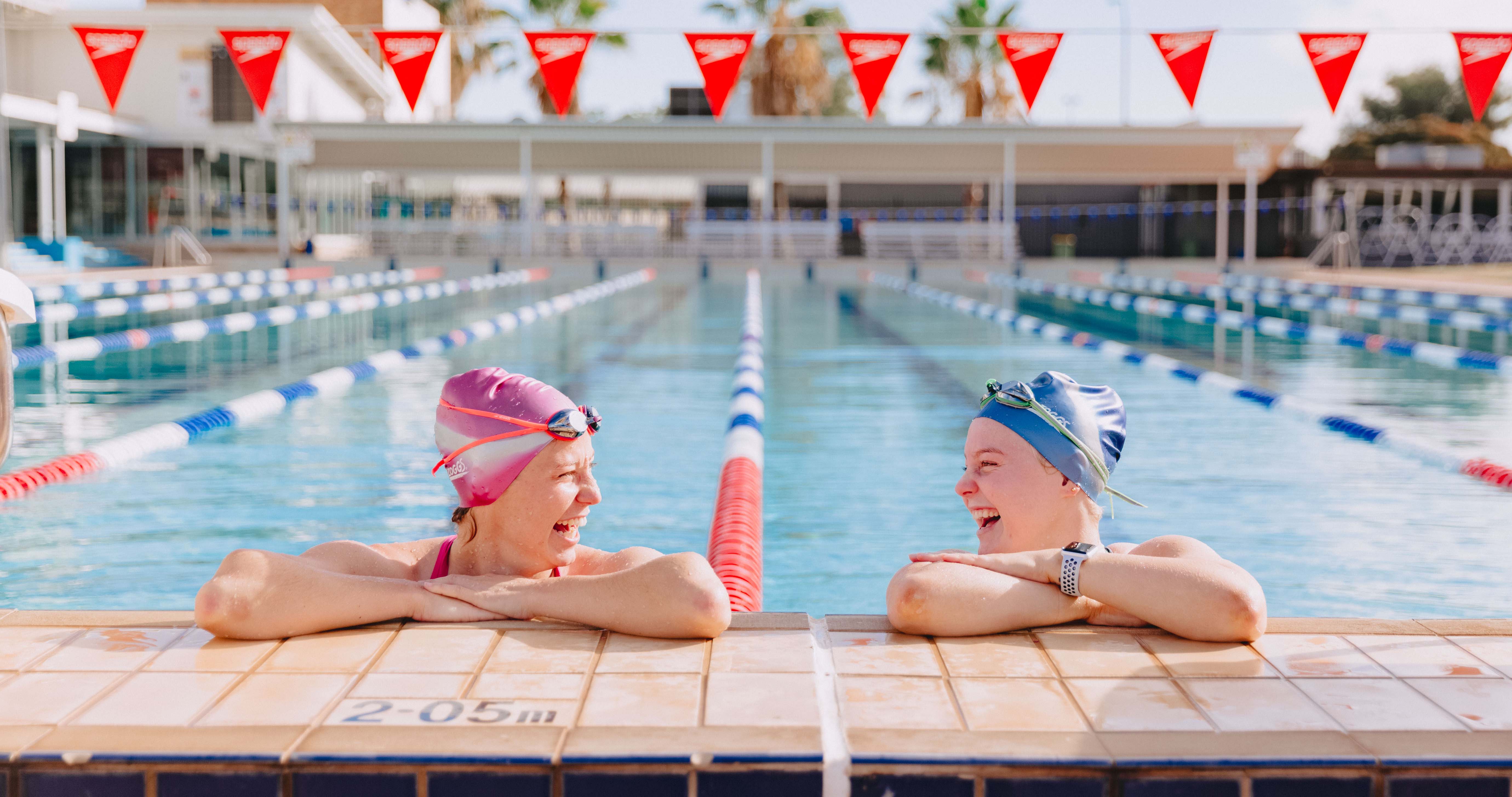 Dive right in and make the most of your summer days here in Wagga Wagga + Surrounds. Here's some recommendations where you can find a public pool or watering hole to cool off in.
Wagga Wagga | Oasis Regional Aquatic Centre
Wagga Wagga's Oasis Regional Aquatic Centre should be your first stop to cool off when in our city. The centre features a 25m indoor pool, leisure pools and a toddler pool. There's also a 50m outdoor pool and diving pool complete with one-metre and three-meter springboards and a five-meter platform. Change rooms, children's playground and barbecue area are also available. Forgot to pack swimmers? Don't worry, the Oasis has a great selection of swimmers, plus goggles, caps and accessories at the swim shop.
Narrandera | Lake Talbot Swimming Complex
New water slides, outdoor swimming pools and plenty of grassed space to relax and spend the day. Lake Talbot Swimming Complex is a great outdoor attraction in nearby Narrandera – just a one hour drive from Wagga Wagga. Take on one of the three new water slides, pack a picnic, or cook a barbecue lunch on one of the coin-operated barbecues on site. There's also a kiosk to purchase snacks.
Adelong | Adelong Falls and Gold Mill Ruin
The Adelong Falls Gold Mill Ruins site is both a preserved historical site and a recreational spot to keep cool. Jump in the car and head about 40 minutes east of Wagga Wagga to the lovely town of Adelong in the foothills of the Snowy Mountains. Stop off at Adelong Falls for a splash and to brush up on the gold mining history of the area at this state listed heritage industrial site.
Tumbarumba | Paddys River Falls
Spend long summer days cooling off under the natural water of Paddys River Falls. Located in the Snowy Mountains region near Tumbarumba, the falls are an easy day trip from Wagga Wagga. The falls (pictured below) can be accessed via a pathway for views from above, or you can reach the base via a staired track to go behind the falls or for a splash in the waterway below.
Wagga Wagga | Riverside: Wagga Beach
You don't want to miss a splash at the #9 best Australian beach for 2020. Wagga Beach (pictured above) is a great spot for the whole family to enjoy during the warmer weather. There's plenty of shady areas under the river red gum trees, sandy access to the Murrumbidgee River to cool off, barbecues and heaps of seating - so don't forget the snacks.
Safety first
If you do enjoy a dip in the Murrumbidgee River or any of our inland waterways, remember to have fun, but most of all, stay safe, wear a life vest, never swim alone, avoid alcohol and always, #respecttheriver. ​
​