Welcome to the Partner Program
Just like you, we love our Wagga Wagga + Surrounds region and all the amazing businesses and experiences that make it so great (yep, that's you!). Our destination is unique and welcoming, offering all the luxuries of a city experience with an authentic and regional character.
Our mission is to promote and build on amazing experiences as well as all the natural and cultural assets our city is so lucky to have. Our city and region are growing quickly, and with this growth comes more visitors. Now is the perfect time to jump onboard this momentum to help drive the visitor economy of our region.
Now in its eighth year, the Wagga Wagga Tourism Partner Program provides tourism businesses and organisations an opportunity to collaborate in a range of marketing initiatives as well as participate in workshops and events coordinated by the Visitor Economy and Events team at Wagga Wagga City Council.
The Program is now open for 2023-24. Businesses wishing to participate can find out more and sign up through the links below.
Key Dates
Applications open: Thursday 15 June 2023
Last sign-up date to be included in the Visitor Guide: Wednesday 9 August 2023
The Program is open to applications year-round. Please bear in mind by joining late, your business may not be included in some publications such as the Visitor Guide. Partners joining after Monday, 1 January 2024 will pay 50% of the rate applicable to their business.
Reasons to partner with us
Be a part of Visit Wagga Wagga's promotional campaigns
Build your presence and showcase your business through Visit Wagga Wagga's print + digital channels and Wagga Wagga Visitor Information Centre
Learn and grow through workshops + masterclasses
Work together with like-minded organisations to grow Wagga Wagga + Surrounds
Access up to date information, event partnering, blog and famil opportunities
Prospectus
Partner Costs + Categories
The table below outlines the different categories based on different business needs. All prices are GST inclusive.
Learn more
Partner Category
Small - $250
Medium - $490
Large - $695
Accommodation
Up to 4 rooms/properties/ apartments/cabins/sites
5 to 35 rooms/properties/ apartments/cabins/sites
More than 35 rooms/ properties/apartments/
cabins/sites
Attractions and activities
Entry fee below $15 per adult
Entry fee $15 to $30 per adult
Entry fee $30+
Clubs, pubs and event venues
Employees 1 to 10
Employees 11 to 50
Employees 50+
Tour operators
Licensed seating or max group size 1 - 10 people
Licensed seating or max group size 11 to 50 people
Licensed seating or max group size 50+
Restaurants, cafes,
wineries & food outlets
Seating capacity 1 to 50
Seating capacity 51 to 100
Seating capacity 100+
Shops, retailers, gyms,
spas, health practitioners,
media & other businesses
Employees 1 to 20
Employees 21 to 40
Employees 40+
New Tourism Business
$250 | Businesses in their first two years of operation are now eligible for this new category. Membership for this category is applicable for any business size. After two years, businesses will then refer to the categories above.
Additional businesses
$185 per additional business | The business attracting the highest partnership charge will be considered the primary business.
Multiple business owners will be expected to maintain each business as a separate entity.
Not for profit (In Wagga Wagga LGA)
Membership is FREE. Organisations must be volunteer-run and not-for-profit business.
Regional Council Tourism Partner
| | |
| --- | --- |
| Regional Tourism Partner Council Membership (within 120 kilometres of Wagga Wagga's LGA boundary) - includes a feature and two additional business/attraction listings in the Visitor Guide | $1,600 |
| Additional Town/Village - Regional Tourism Partner Council Membership (within 120 kilometres of Wagga Wagga's LGA boundary) | $870 |
---
Buy-in Marketing Opportunities
Existing and new partners will have the opportunity to be involved in various promotional partnering opportunities with Visit Wagga Wagga that align with our strategic marketing direction throughout the 2022-23 membership term. These opportunities will be be at an additional cost to the base package. Partners will receive notification through the monthly industry newsletters with Expressions of Interest (EOI) applications. Activities may include:
Promoted deals and packages
Familiarisations - including journalists, bloggers and influencers
Industry events and workshops
Photography and videography
---
Payment options
Payment for the Program can be made via the application form using Visa, Mastercard and American Express. If you would prefer an alternate payment method or would like to pay in instalments please get in contact through partners@wagga.nsw.gov.au or 1300 292 442
If you choose two instalments, an invoice will be raised and payments will be due by the following dates:
First instalment due: Monday 31 July 2023
Second instalment due: Monday 22 January 2024
Outstanding payments
If your organisation has any outstanding payments from the 2022-23 Program these must be paid in full and upfront payment for the 2023-24 Program must be received before you are included in promotions, including the printed Visitor Guide.
Testimonials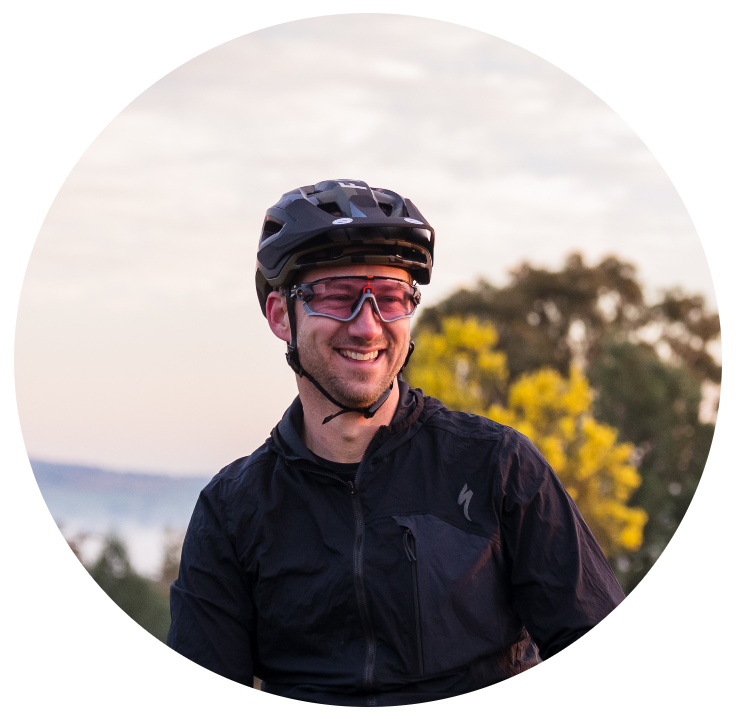 Here at Kidsons Cycles we love being a part of the Partner Program with so many great initiatives within the local community. We commend our local council in all the work they are doing for the local community and promoting our great city!
Kris Whybro, Owner of Kidsons Cycles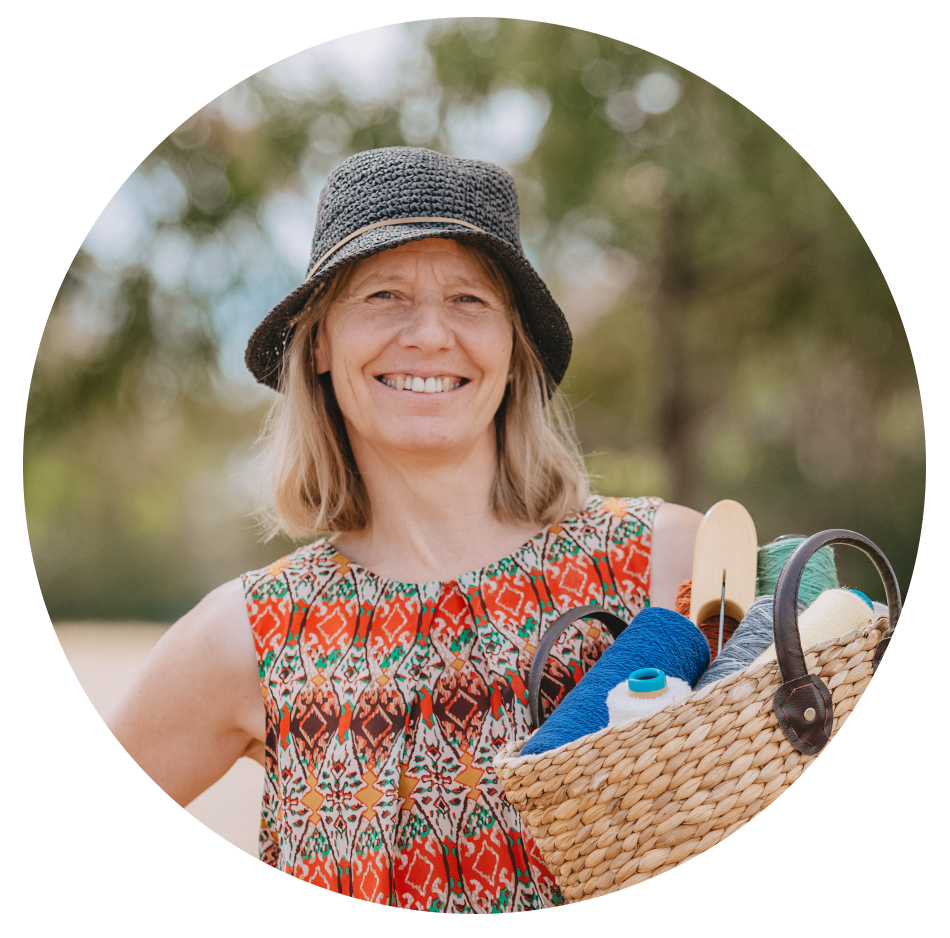 The program has been incredibly beneficial, both at the beginning to get our name out there, and then later for ongoing support and visibility. Not only are they a lovely team to work with, they are also very proactive in their marketing, with a reach far greater than we could achieve by ourselves.
Fiona Durman, Owner of Ashculme Textiles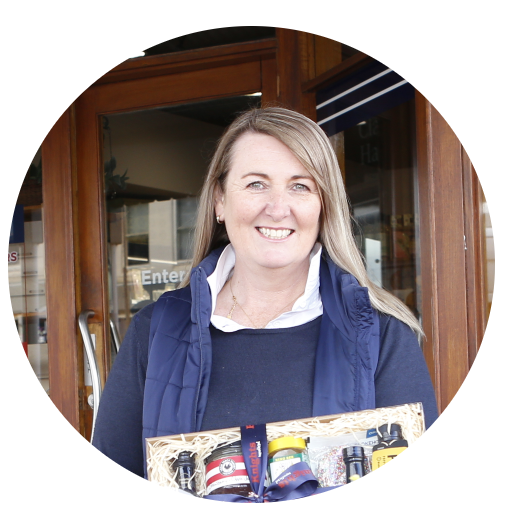 The Visit Wagga Tourism Partner Program gives us access to the latest local tourism and event initiatives including excellent marketing opportunities to build our brand within Wagga and beyond. The Program also enables us to collaborate with other like-minded local businesses for the greater benefit of the region.
Deanna McNaughton, Managing Director of Knight's Deli
Don't want to join the Program? That's ok to, we still want to support all tourism businesses in our region. Please get in touch with our team to update your business' details for our awareness and generalised promotions.