Must eats in Wagga Wagga
Words | Georgia Rickard, Australian travel editor
Community-minded cafes, fine dining and locally produced treats are among the culinary attractions on offer here.
Eat ice cream for breakfast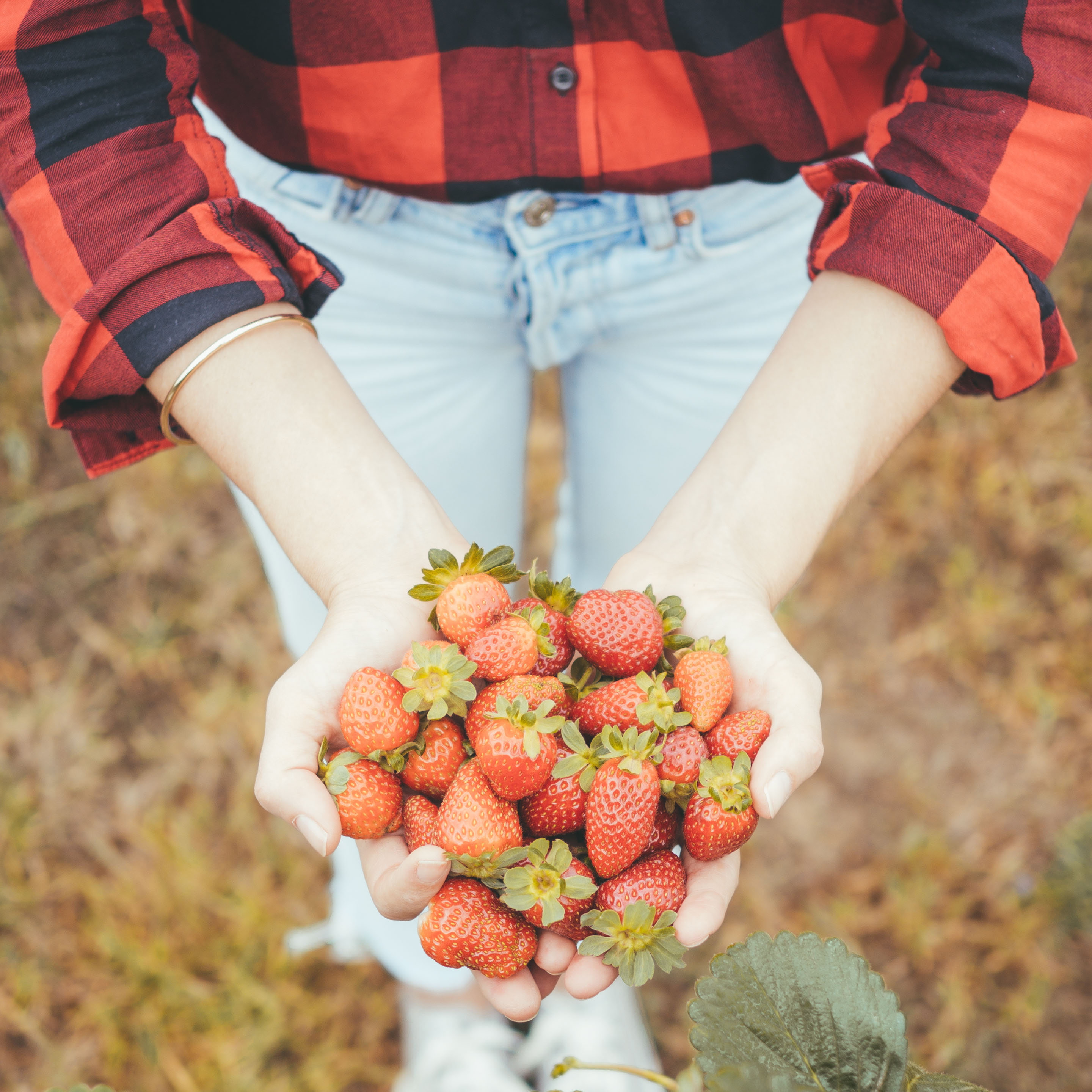 Newly minted strawberry farm Bidgee Strawberries and Cream, run by the delightful and hardworking Michael and Kylie Cashen, is a great spot for a day out with family or friends.
The strawberries are grown in coconut fibre without insecticides or fungicides, so you can pick them straight off the vine.
Just purchase a container, and go picking down the aisles, like shopping an open-air supermarket.
The varieties grown are Albion and San Andreas, and they're juicy and sweet as anything.
When you're done, head over to the cute little food truck and order a cup of tea, and perhaps some of their homemade strawberry ice-cream – it's delicious. Even for breakfast!
Bidgee Strawberries and Cream is open from mid-October to the end of April.
Local tip: while down this end of town head across the road *literally* to Wagga Wagga's Marrambidya Wetland and discover culture, fauna and flora right along the banks of the Murrumbidgee River.
---
Brunch at Thorne Street Cafe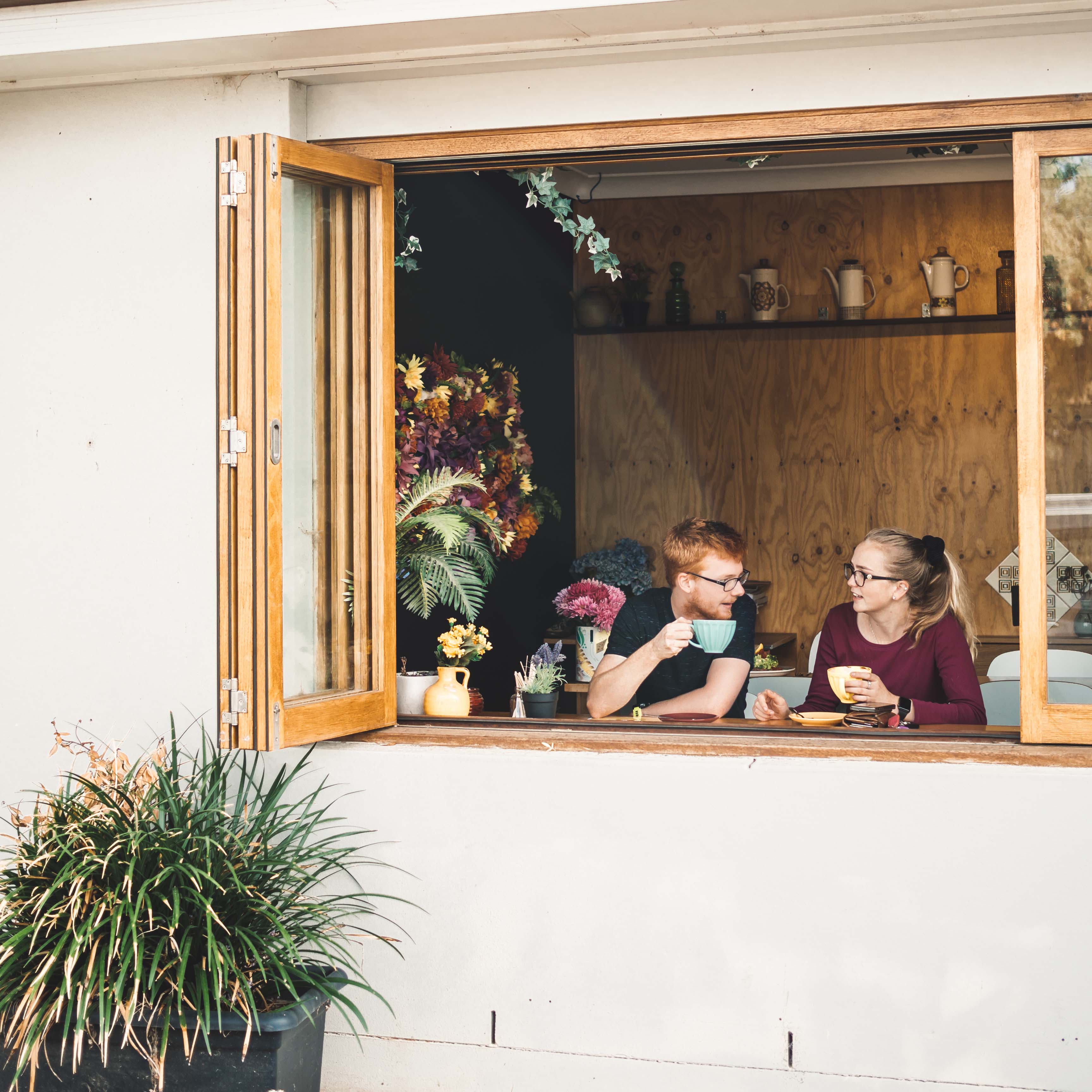 Super-cute Thorne St Cafe just might be Wagga Wagga's cosiest spot for brunch, serving freshly baked homemade muffins, brilliant coffee, standard eggs benny and smashed avocado from its charmingly higgledy-piggledy premises, opposite the city's historical Collins Park.
A corner store for 80 years, the building languished empty for almost two years until local Fi Ziff decided to buy it in 2015.
Today it's a hub of activity: pull up a chair and watch the wait-staff bustle around, or grab one of the picnic rugs from beside the pantry and go sit under the trees across the road where you can enjoy your coffee, served in a biocup.
On a Saturday morning come and enjoy some Iraqi flatbread, still-warm on the outside, made by local refugee Diyana (make sure you also get some fresh, garlicky, homemade baba-ganoush to go with it).
On Saturday nights, the café hosts a Persian feast where Diyana and her mum Nazi cook their favourite dishes, with profits going to their family. Another Persian feast with a slight difference is also held on Friday nights.
---
Dinner at The Roundabout Restaurant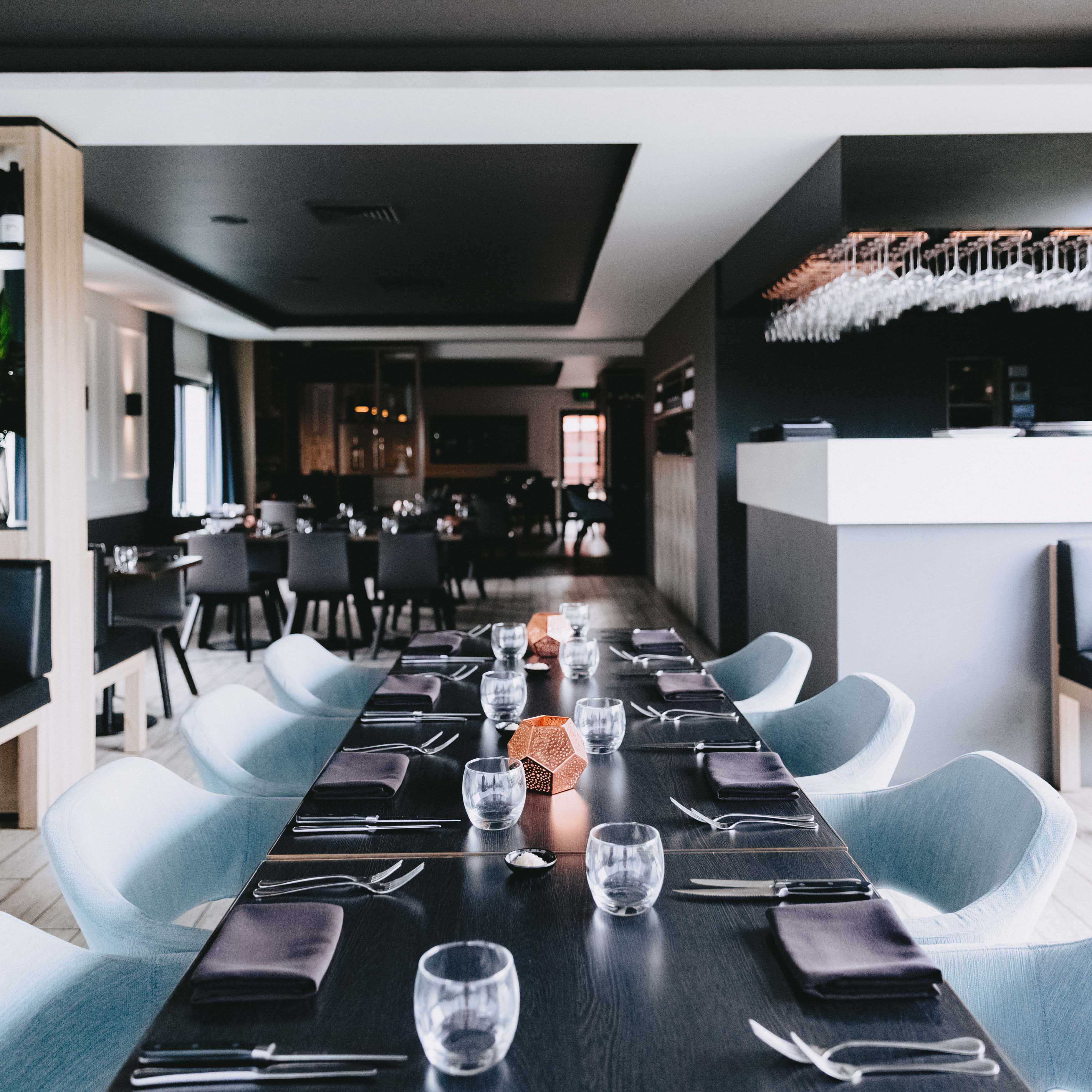 The Roundabout Restaurant is a Wagga Wagga dining institution, and new head chef Jamie Shepley is certainly doing his bit to ensure that continues.
A local through and through, Shepley did his apprenticeship in town before heading off overseas to learn under some of Europe's best talent, before returning to show Wagga Wagga what he'd learnt.
The Roundabout is certainly enjoying the fruits of that labour – the food here is excellent, with plenty to keep locals coming back: expect seasonal degustation menus and themed events, and regular collaborations with brands such as award-winning whiskey makers from Corowa, who have a local connection thanks to the owners of Junee Licorice and Chocolate Factory.
The restaurant itself is aptly named, given the floor-to-ceiling windows in its circular dining room, which jut out from the second storey.
Sitting here at night-time feels a little like being in the bridge of a yacht.
Come here for a special occasion and be seated amongst locals celebrating birthdays and anniversaries. And make sure you order at least one cocktail – be rude not to!
---
Wagga Wagga Food & Wine Festival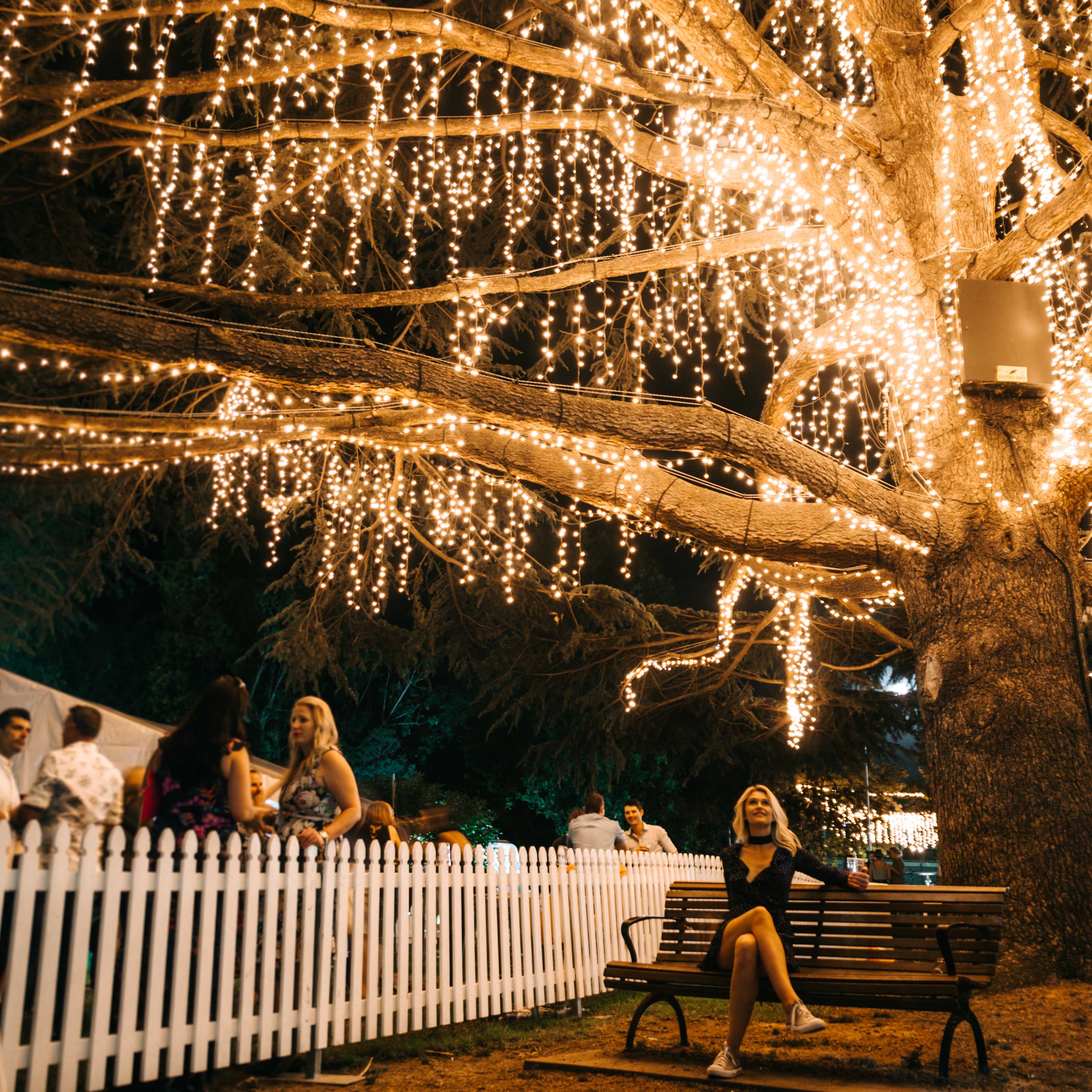 The Riverina BMW Wagga Wagga Food & Wine Festival is massively popular, and for good reason.
Packed with people, fringed by food stalls and accompanied by musicians so good you'd want them to play at your wedding, it's lively, urbane and full of surprises.
There are lots of local cusines – Harans Patisserie with their signature donuts and cronuts and handcrafted sweets – and international dishes on offer - the cheese and spinach gozleme food truck is a standout.
As well there's plenty of drinks to be sampled, including spoils from local wineries – looking at you Borambola Wines.
Held in the central location of Wagga Wagga's Victory Memorial Gardens the festival is an added buzz in the city. From dusk, the festival atmosphere steps up a gear thanks to the glow of the fairy lights in the tallest tree in the gardens.
If you're after a taste of the best everything Wagga Wagga has to offer, don't miss it – it's great fun.
Held each autumn, the next event takes place on Saturday, 28 March 2020. Tickets at the gate.
---
Pink almonds from Junee Licorice and Chocolate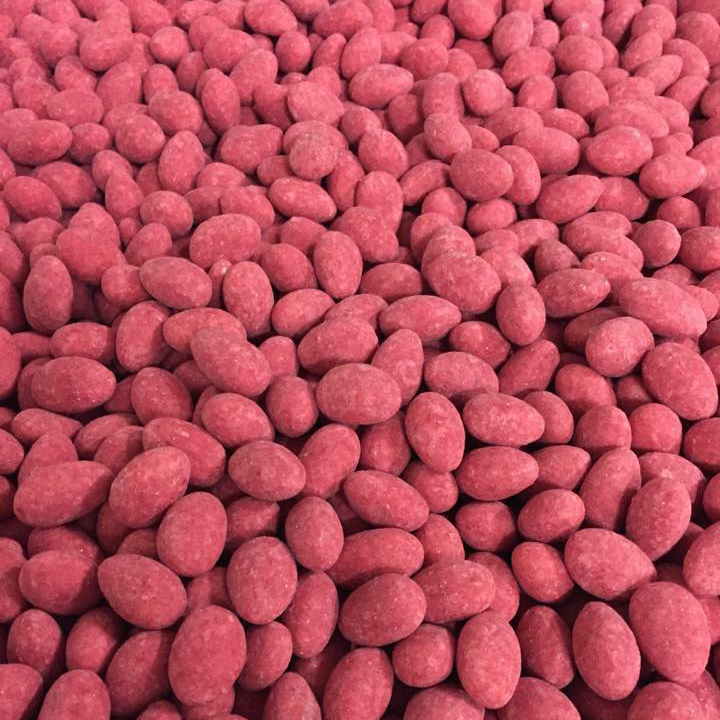 Family-run business, Junee Licorice and Chocolate Factory introduced their 'pink almonds' as a limited edition product to raise funds for breast cancer – or so they thought.
The almonds were such a runaway success that they've become a cult local product, and are just one of the delicious products found at their licorice and chocolate factory, in nearby Junee.
The pink almonds – which sell out regularly – are coated in Belgian white chocolate and crushed, freeze-dried raspberries.
Take a 30-minute drive from Wagga Wagga to Junee to visit their factory found in an old flour mill and but the almonds onsite.
While there make a chocolate freckle, play some licorice bowling (yes, it's a thing!), have a meal at the in-mill restaurant or browse the gift shop on the higher deck.
Or, head to one of Wagga Wagga's many stockists – hot hint, fine food purveyors, Knights Meats and Deli has the largest range in town.
Otherwise, you can purchase the treats direct from the Junee stall every Thursday afternoon at Wagga Wagga's Riverina Producers' Markets.
---
Georgia Rickard is a multi-award-winning travel journalist, producer and Australian travel specialist. She visited Wagga Wagga in early 2019. These articles showcase the attractions and travel experience Georgia had in Wagga Wagga during her visit.
For more Wagga Wagga visitor experiences and to build your own itinerary for a visit head to Visit Wagga Wagga's homepage.
Also, stop by our Visit Wagga Wagga Facebook and Instagram pages for more inspiration on what to see + do, eat + drink and where to stay.
And, to catch up on Georgia's travel adventures head over to her Instagram and Facebook.
#visitwagga