Eco-friendly escape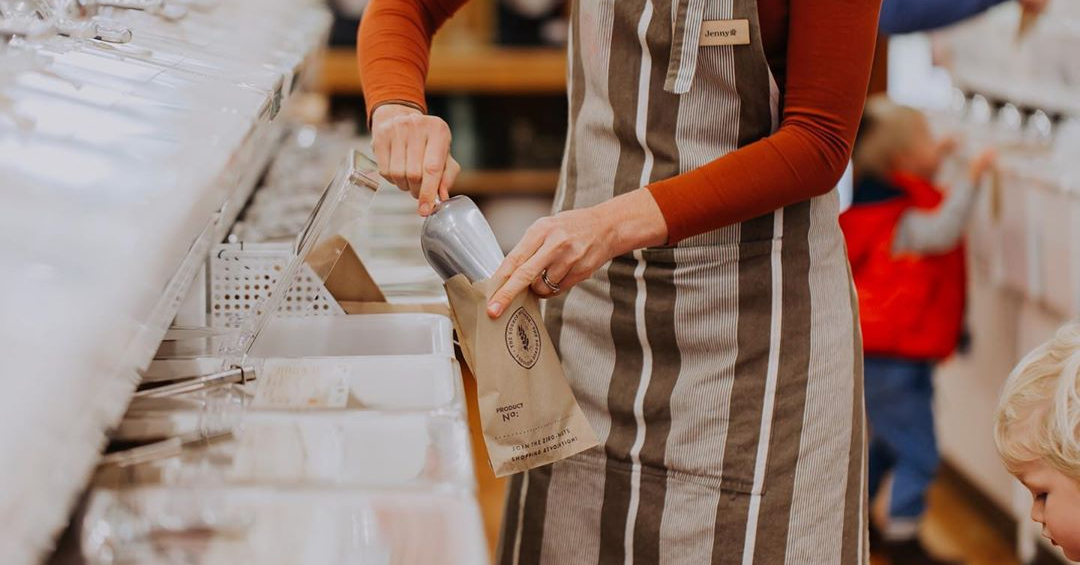 Here's how you can have a green getaway in our Wagga Wagga + Surrounds region.
Stock up at The Source | Zero packaging and zero waste. Bring your own jars and containers in to The Source Bulk Foods (pictured above) and fill them with only what you need. Perfect for stocking the pantry in the caravan or camper or to take smaller amounts away with you on camping trips or overnight treks. And, the snack selection is ideal for road trip nibbling.
Check out Erin Earth | Wagga Wagga's own large, urban woodland garden. Open to the public to come discover and learn about sustainable living and gardening. Erin Earth's gardens feature a wide range of native plants, a vegetable garden and regular visits by birds, lizards and other insects. Sustainable workshops and open days held throughout the year.
Stop by Marrambidya Wetland | Once an old treatment works, Marrambidya Wetland is now a thriving haven for fauna and flora. The wetland features three water ponds, walking tracks (part of the Wiradjuri Walking Track), elevated viewing platform, bird hirds, audio self-guided tour devices and a Wiradjuri Healing Place with hand-carved totem pole. Find this biodiversity wonder, nestled beside the Murrumbidgee River, just five minutes' drive from the city.
Walk or ride the city | Wagga Wagga is a city connected by pathways and waterways, making it easy to get around on two feet or two wheels. Let the Murrumbidgee River guide you on your way as you follow the Wiradjuri Walking Track past Riverside: Wagga Beach (home to the #9 best beach in Australia for 2020), Cadell Place laneway murals, Wiradjuri Reserve, Marrambidya Wetland. If you're on your bike, then continue on to Flowerdale Lagoon and then up Pomingalarna Reserve for mountain biking trails and views over the city. Lake Albert and Birramal Conservation Areas are also great to check out. Discover more about our walking and cycling trails by checking out our Wagga Wagga + Surrounds Trail Map.
Ecohuts | Switch off from the world, and the grid, at these eco-huts in our region. Choose from the architecturally-designed eco huts in nearby Gundagai at Kimo Estate (pictured below). Boasting three huts, all off grid and make use of sun, wind and rain – allowing you to reconnect with nature. Perched high on a hill, take in breathtaking views from the huts, overlooking the Murrumbidgee River flats and surrounding hillsides. The perfect guilt-free spot to kick back and take it all in.
For another slow stay, why not experience Kestrel Nest in the Snowy Valleys region. Not too far off the Hume Highway, this charming new retreat is the perfect spot for off-grid luxury surround by Australian bushland. Part of the Highfield Farm and Woodland, you can spend your days wandering the property's bush trails, exploring native, endangered habitats, birdwatching, relaxing creek-side and even meet the farm animals.
After a day of exploration, settle in at Kestrel around the fireplace or cosy up on the verandah for a spot of stargazing.