Win the day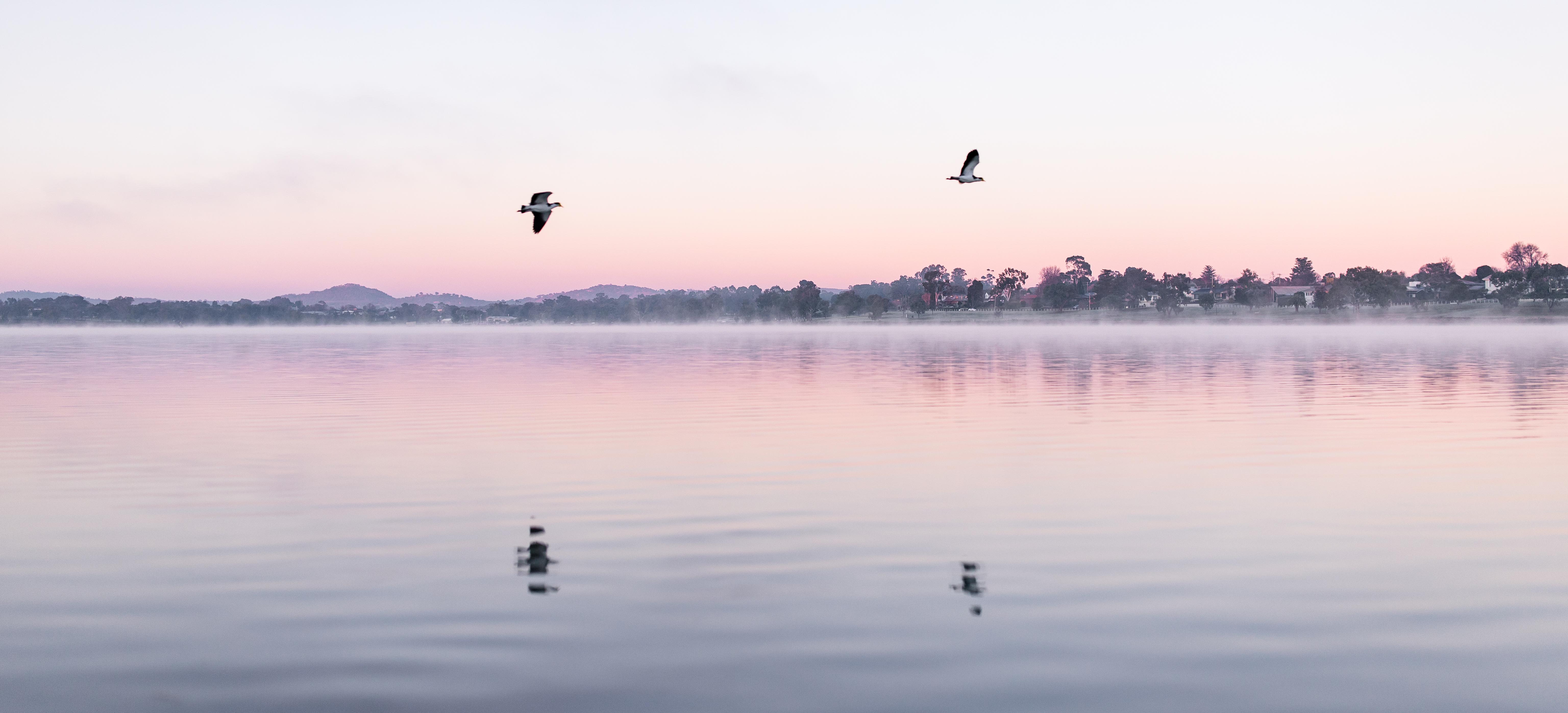 Here's our local tips on how to make the most of a day (and night) in our city.
This hour-by-hour guide will make for one very memorable visit. Or, why not stay another day and see more?
Morning 
6am
Horizons are wider in Wagga Wagga. Find out for yourself by capturing the early morning sunrise at picturesque spots like Lake Albert,(pictured above), on top of Pomingalarna Reserve or Riverside: Wagga Beach.
8am
By now your stomach must be grumbling, so grab some gourmet grub down the Fitzmaurice Street end of the city. Pop into Sista Sparrow, Café Sonder, Fitzmaurice Café, Uneke Lounge or Trail Street Coffee Shop for something sweet or savory and, of course, a great barista-made cuppa.
10amIt's time to stretch the legs. Immerse yourself in local Wiradjuri culture and native flora and fauna on a self-guided tour at Marrambidya Wetland. Instead of taking the car, why not take the Wiradjuri Walking Track from Wagga Wagga's CBD, wander alongside the Murrumbidgee River around to the wetland, or hire a bike from Kidsons Cycles in Fitzmaurice Street and cruise along on two wheels (pictured).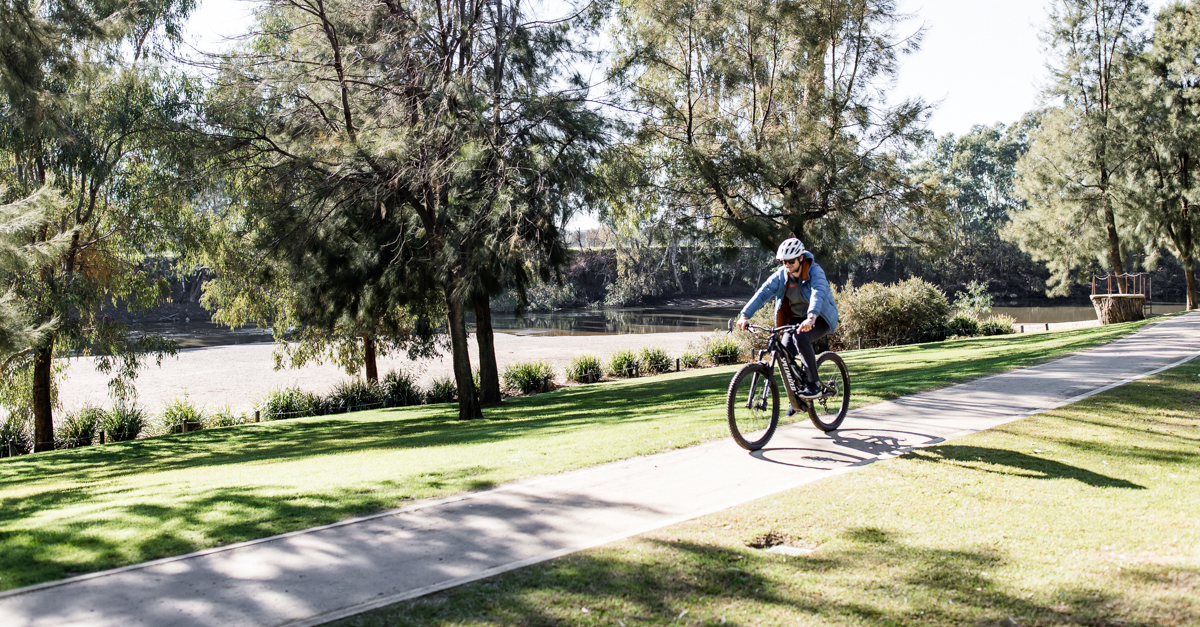 Noon
12pm
Hungry after all that fresh air? Follow the locals and head to one of our city's favourite watering holes. Fit right in as a local by using the pubs classic nicknames – it's an Aussie thing. Take your pick for lunch from Romano's Hotel (Roms), Duke of Kent Hotel (The Duke), Union Club Hotel (The Union) or Victoria Hotel (The Vic). Dine inside, or if the sun is shining, enjoy your meal outside in the beer garden.
2pm
Wagga Wagga is home to some fine wineries. Spin the bottle and head for the cellar door at Boutique Wines by CSU, Cottontails Winery, Borambola Wines (pictured) or Eunonyhareenyha Winery (or, why not try them all – you've got time and we won't judge!).
When you're back in the city's hub, wander through the picturesque Victory Memorial Gardens and Wollundry Lagoon precinct, or stop by the Wagga Wagga Art Gallery, displaying local, national and international exhibitions, as well as see the national art glass collection or visit the Museum of the Riverina for a peek into Wagga Wagga's history.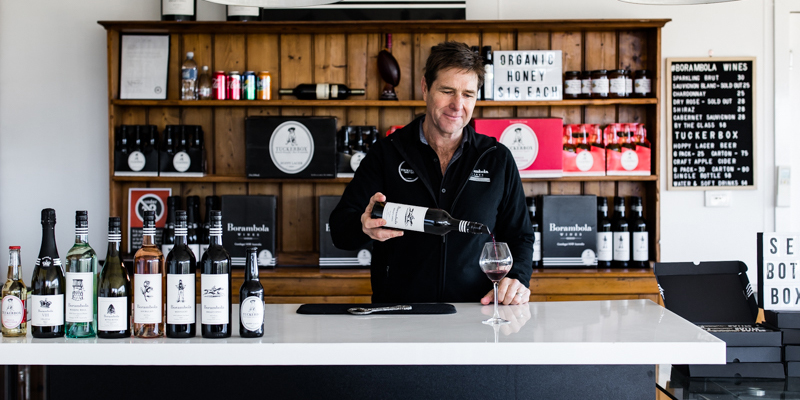 Night
6pm
Fancy a little slice of luxury for dinner? Then be sure to make a reservation at Wagga Wagga's Magpies Nest Restaurant or The Oakroom Kitchen & Bar. The atmosphere is one of community, which also translates to the menu, with both restaurants heroing local produce and flavours. For an even more unique experience, why not plan ahead and book a spot at one of The Roundabout Restaurant's special degustation evenings, held on selected dates throughout the year. But, take it from us, a meal here any night of the week is also an equally special experience.
8pm
Dinner and a show? Sure, head on down to the Wagga Wagga Civic Theatre, showing everything from international to local productions almost every night of the week. Be sure to plan ahead and purchase tickets online as shows regularly sell out. If it's time for a night cap or two, Wagga Wagga's iconic Thirsty Crow Brewing Co. on Fitzmaurice Street is a must-visit. Can't decide on which brew to try? Then why not grab a tasting board and sample a few. Prefer a cocktail? Head to Que bar set above Baylis Street, Bay85, Birdhouse Bar & Kitchen or The Hampden (pictured), where the in-house mixologists will shake up a classic – martini perhaps? Or your own favourite.