Social worthy Wagga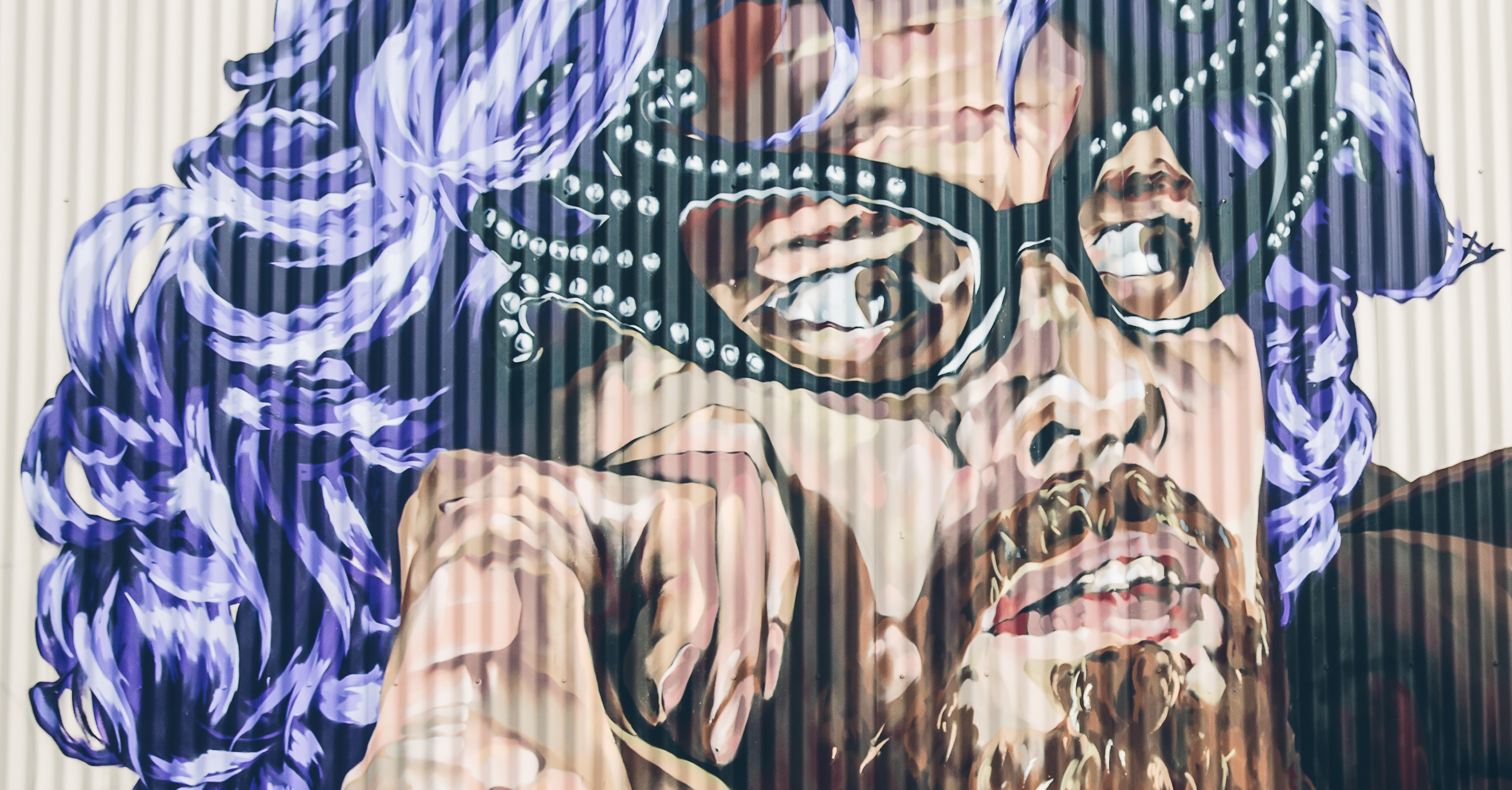 If you didn't post it on social media, did it even happen?
Whether you're after an amazing selfie backdrop or a stunning sunset capture, here are the best #nofilter, social-worthy locations to visit when you're in Wagga Wagga.
And, if you do snap the perfect pic, be sure to share it with us on Facebook or Instagram by hashtagging #visitwagga or tagging @visitwaggawagga
Murals | Cadell Place + Bolton Park + Willans Hill + Tongaboo Lane
They're large-scale, creative, colourful, conversation starters and totally worthy of a social upload.
First, head to Cadell Place (pictured above) in the bottom end of Fitzmaurice Street where you'll find six striking murals that have revived a lost part of our city. Stand in front and snap a selfie or frame up a mural-only pic.
Next, make your way to Bolton Park where you'll find the super-bright and distinctive style of Aussie art dude Mulga on a wall inside Wagga Wagga's Livvi's Place playground. There's also a sports-themed Fintan Magee mural on the amenities block in the middle of the park.
Also, don't miss Poncho Army's water-themed mural, featuring local Wagga Wagga children, on the water tank perched high on top of Willans Hill. The bonus pic is that of the views over the city from up here.
Our city's newest mural can be found in Tongaboo Lane, between Morrow and Thompson streets, and is a Heaps Decent creation in collaboration with the Multicultural Council of Wagag Wagga. The No Borders in Our Sky artwork is a 30-metre interactive augmented reality artwork featuring individual portraits.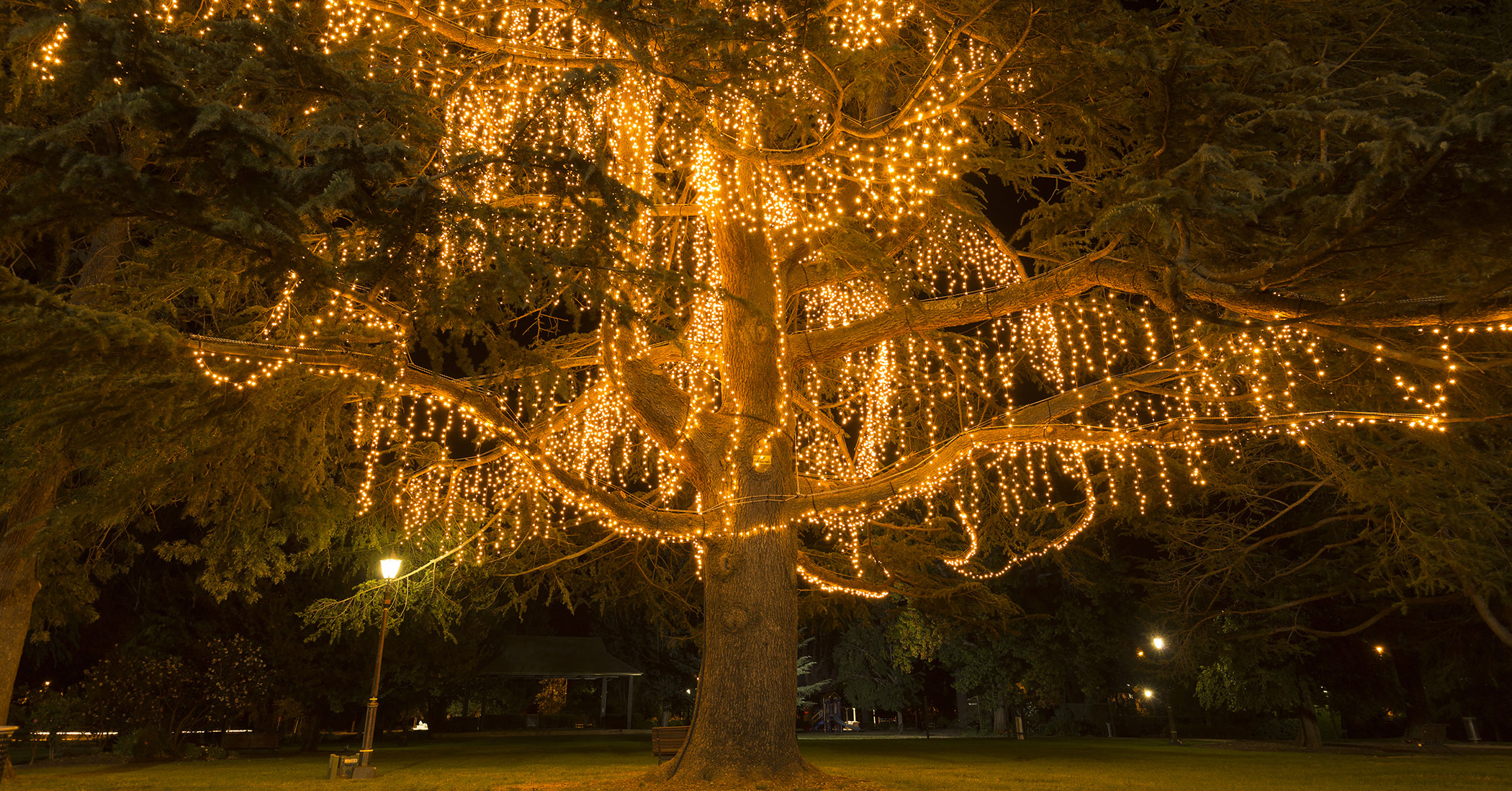 Victory Memorial Gardens | Fairy Lights
You *literally* can't miss the fairy lights in the Victory Memorial Gardens in the heart of our city.
More than 24,000 LED fairy lights adorn the tallest pine tree and brighten up the gardens from dusk each evening. There's a bench seat underneath to sit on for selfies or pack a picnic and admire – and snap pics of – the lights from a distance.
No matter how you experience the lights, there's an Insta and Facebook worthy pic that will have your socials trending.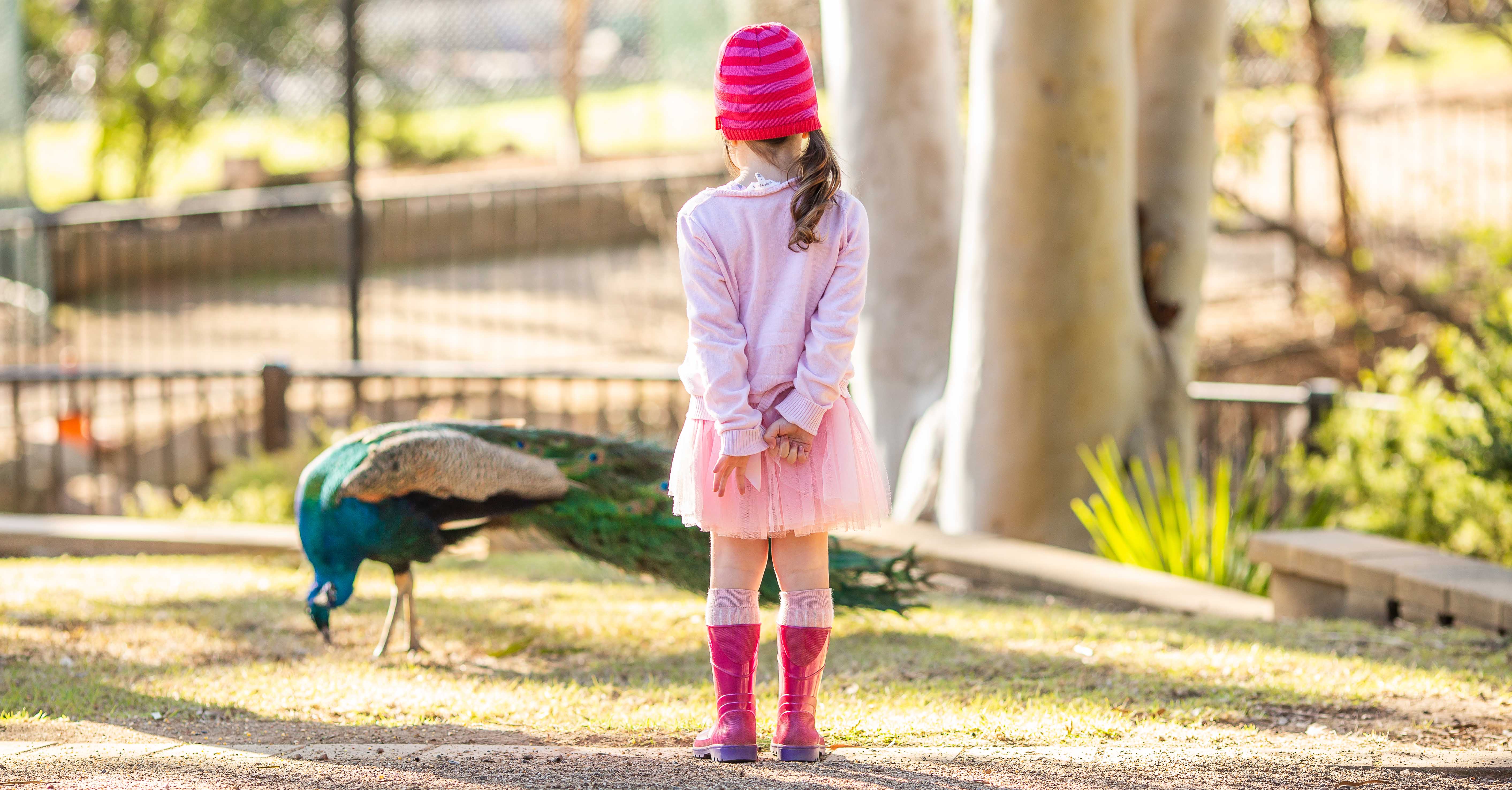 Botanic Gardens | Roaming peacocks
Western Australia might have their smiley quokkas, but Wagga Wagga sure has a close, colourful, rival.
While they may not get as up-close as a quokka, the roaming peacocks at the Wagga Wagga Botanic Gardens Zoo and Aviary still make for a great selfie snap – especially if they are shaking their tail feathers!
Plus, if the peacocks aren't up for socialising during your visit (which is rare), there's always the resident donkeys, emus, even rabbits or guinea pigs you can grab photos of.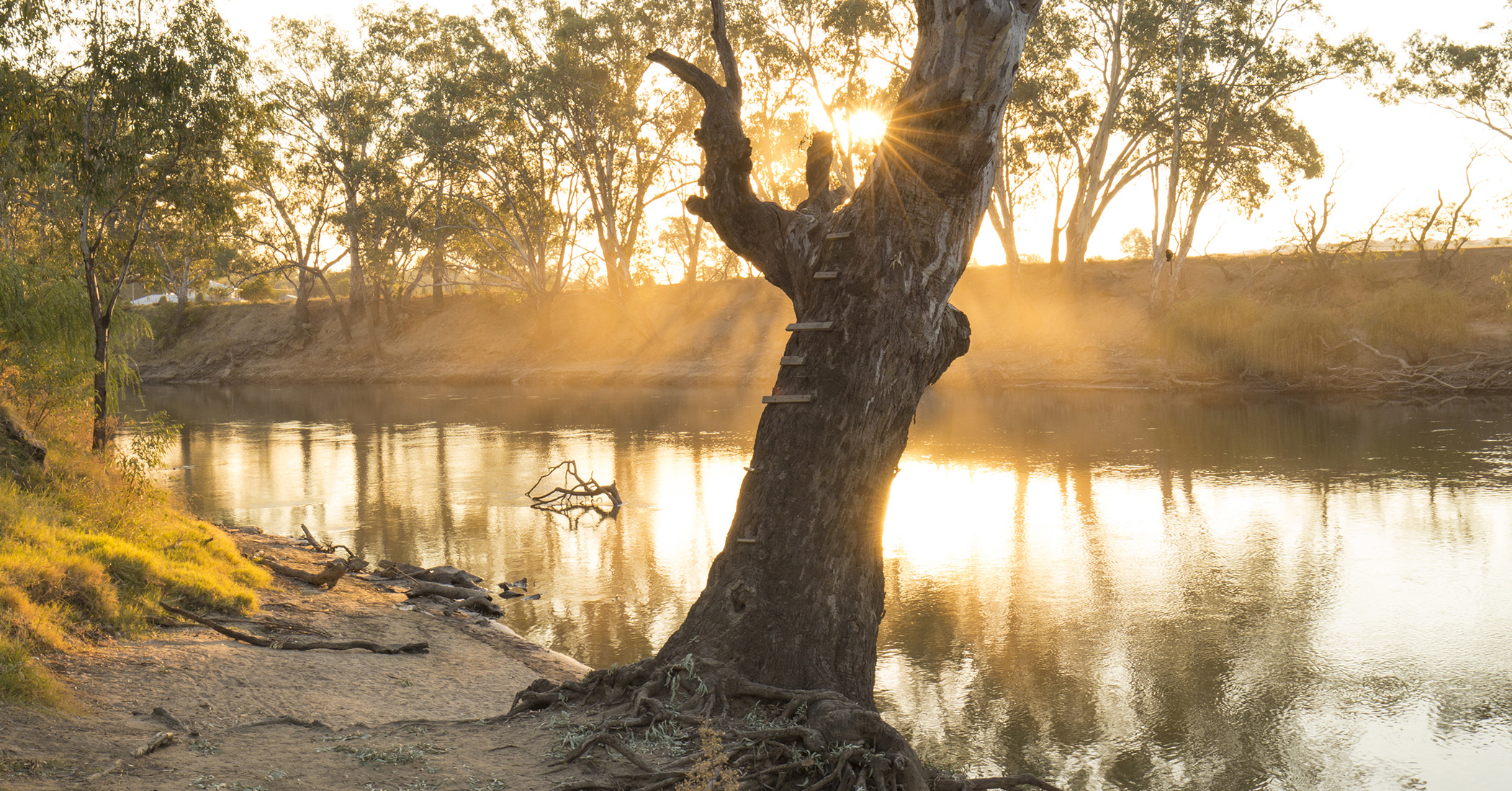 Wiradjuri Reserve | River Bend
Don't just get any photo of the Murrumbigee River when in Wagga Wagga, get THE photo!
One of the best spots to capture the river is from Wiradjuri Reserve. Years-old river red gums shoot out of the river banks, sun rays beam on to a sparkling, flowing river, there's a tree swing that would have provided hours of fun for river-goers and lush green willows. This is certainly a nature photographers playground.

Local tip: there's also a great river view, especially at sunset looking towards the spire of the Mantra Pavilion Hotel, from the eastern side of Riverside: Wagga Beach. Access is opposite Wilks Park in North Wagga on The Island Lane.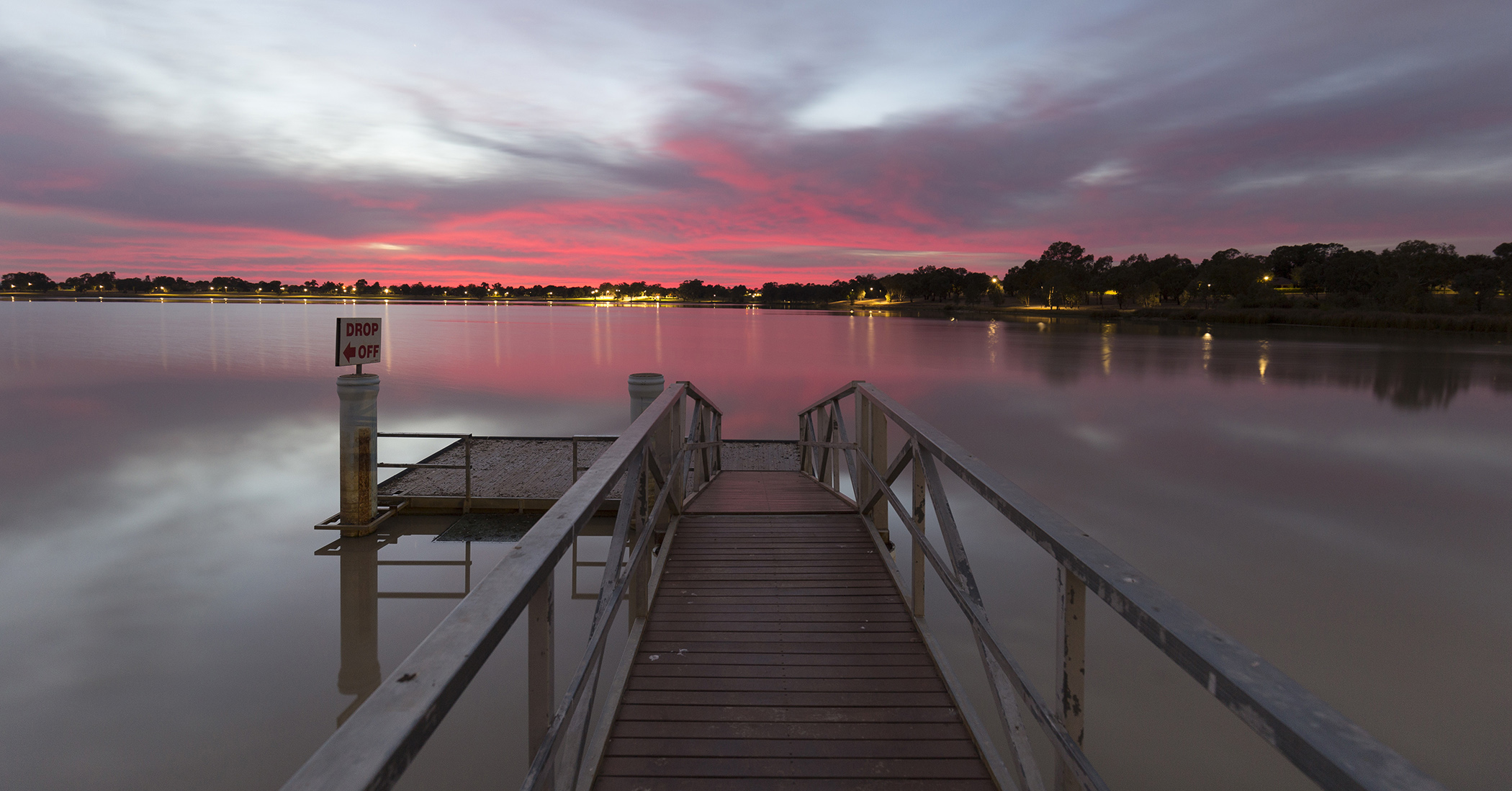 Lake Albert | Sunrise + Sunset
Start and finish the day with stunning sun, sky and cloud captures made for the 'gram over Wagga Wagga's Lake Albert.
For the early birds head to the western side, there's a short boardwalk perfect for framing up a magical sunrise over the water. In the evening, pack a picnic and enjoy the setting sun on the grassed areas on the eastern side.
Added bonuses: there's a family of pelicans that call Lake Albert home – these guys are great to include in pics, plus, on calm days the water can look like glass, creating stunning reflections.
North Wagga | Viaduct
Whether you set a timer and jump in the pic or you capture one for perspective, this rail bridge is totally social-media worthy!
When the conditions are right, framing a perfect sunrise or sunset here is also pretty easy and makes for a beautiful shot.
Find the viaduct (which is part of the main Sydney to Melbourne rail line) five minutes from Wagga Wagga's CBD, by passing by North Wagga and heading along Mill Street.
Snapped a perfect pic for The 'Gram? Share it with us by hashtagging #visitwagga , also, follow us on the socials: