Larger than life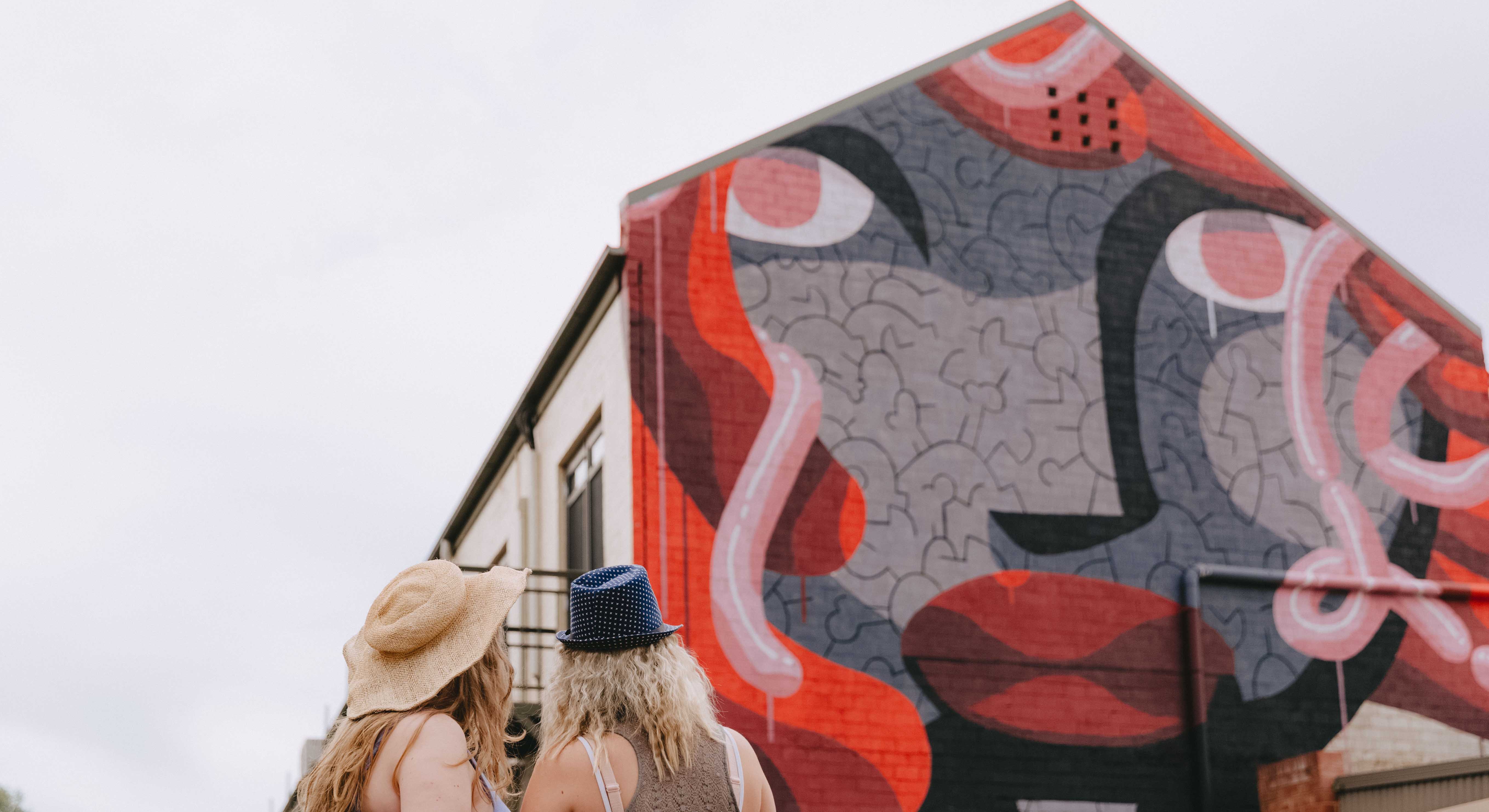 Behind Wagga Wagga's Fitzmaurice Street's cafes, eateries and boutique stores is a sprawling collection of larger-than-life murals dotted along the Cadell Place laneway.
Choose to check them out at ground level or take a bird's eye view from the top of the Wiradjuri Walking Track beside the Murrumbidgee River.
The laneway murals are a creative legacy of the city's newest festival, Lost Lanes – a micro winter festival held in June which combines arts, street food and music. The murals have become a great city attraction so make sure your smartphone or camera is on-hand for the perfect shot or selfie when you wander the laneway.
Don't let your art trail in Wagga Wagga stop here though. There's more art and culture to discover across our city, including:
Take a seat at Ageless Oura at Oura Reserve
Nature is the focus at the Wilks Park Project mural
Discover Wiradjuri culture with the Wollundry Lagoon Stories
Countless sculptures throughout the city – especially along Baylis and Fitzmaurice streets
Full list of public art works head to our Visit Wagga See + Do page.