Best spots for a drink
Words | Georgia Rickard, Australian travel editor
Craving a drink with a difference? These local experiences offer unique insight (and taste great, too).
A vino at Charles Sturt cellar door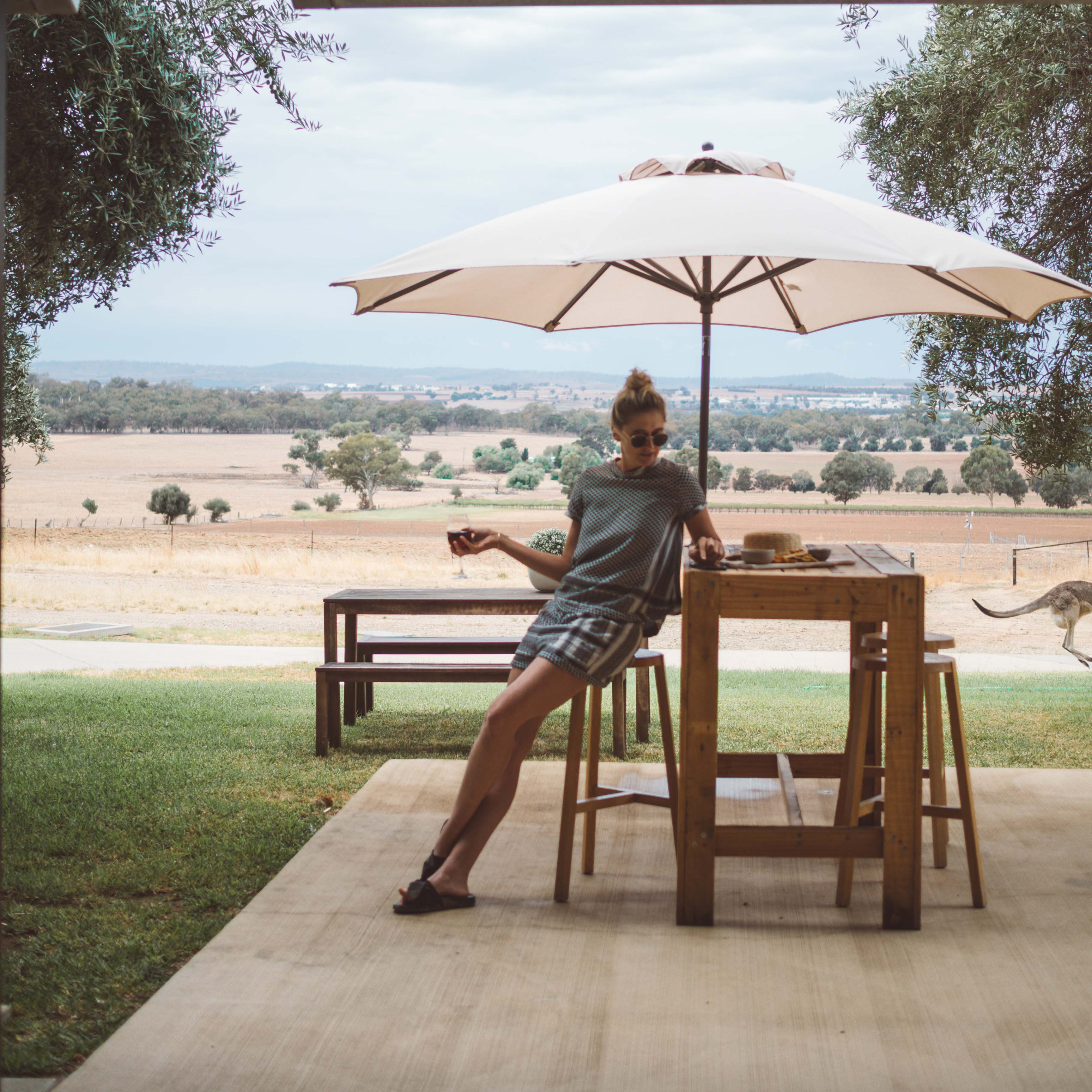 A student campus mightn't seem like the place to discover an unbelievably cute cellar door – but that's exactly what you'll find at Charles Sturt University in Wagga Wagga.
The staff at Boutique Wines by CSU have been making wine since the 70s ("research", they claim) and they know what they're doing: in 2018, taking home an enormous accolade with a near perfect 95 points awarded by James Halliday for their Chardonnay.
Walk down a rose-lined footpath into the unassuming subterranean building to get here; inside you'll be greeted by one of the knowledgeable staff, and handed tastings to sample at the small but welcoming bar.
The best bit, though, is waiting for you outside – grab your wine glass and step into a scene of outdoor couches and umbrella-topped tables, set among olive trees and fairy lights.
Add one of their popular cheese platters – available from the cellar door – and the experience might begin to feel rather Tuscan.
Well… it would except for the kangaroos, who aren't afraid to hop by even at the height of day (see far left in image ... Hey Skip - boing!).
---
Vanilla beer at Thirsty Crow Brewery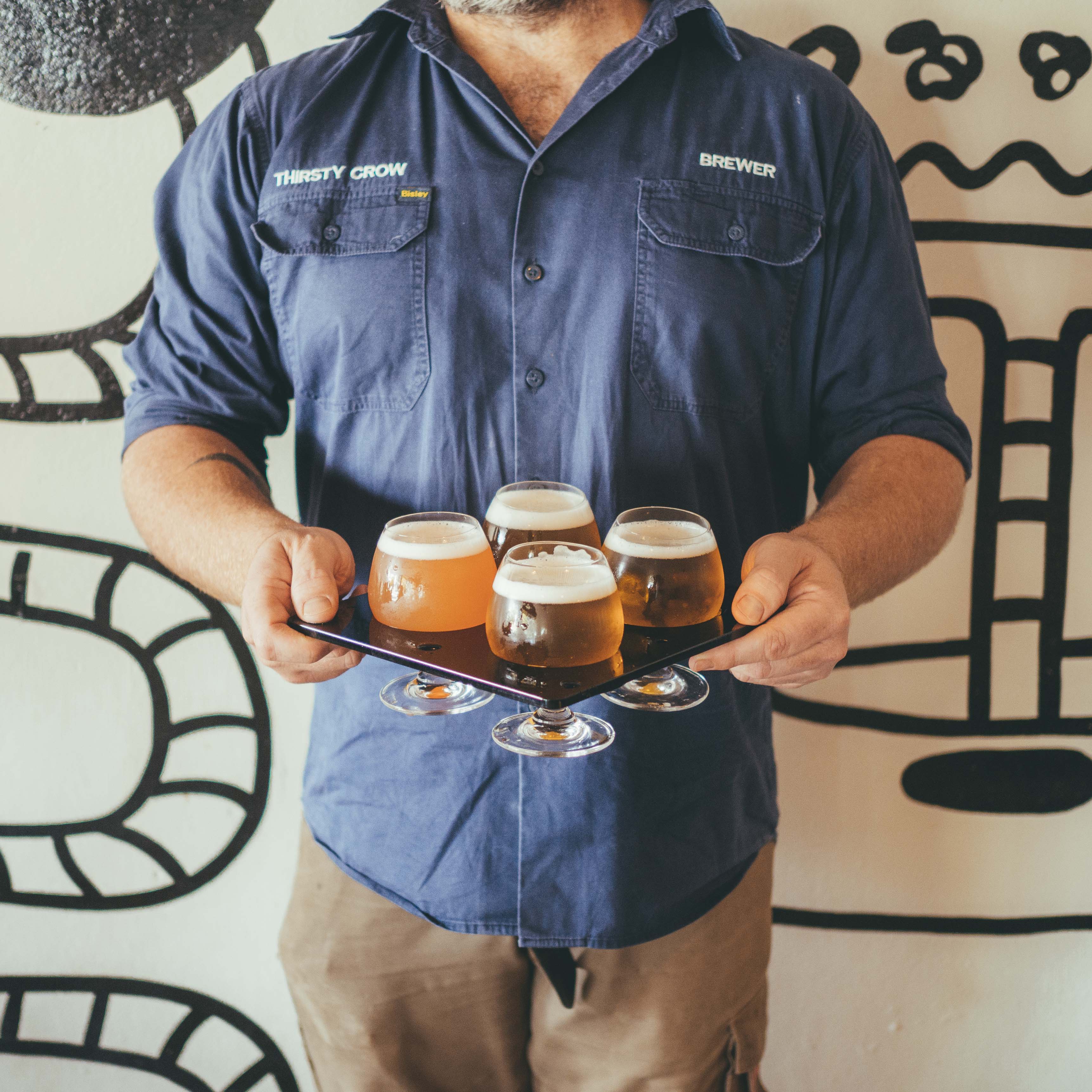 Craig Wealands returned home to Wagga Wagga after a seven-year stint in Sydney ("I didn't like office work," he says).
It was a good move – his home-grown venture, Thirsty Crow Brewing Co. has grown into a beloved Wagga Wagga institution.
It's also a behemoth: having outgrown its original home, the brewery is now home to a 400-seat restaurant, beer garden and games area, which packs out most nights.
A sip of their flagship beer and you'll see why: part chocolate, part buttercream, their 'vanilla milk stout' is aptly named. Failing that, there are plenty of other treats on the menu, from crowd-pleasers like their Murder Pils (named for the collective noun of crows) to more experimental, limited edition brews.
Previous concoctions have included the strangely delicious strawberry and rhubarb sour, brewed using fruit from the local Bidgee Strawberries and Cream farm).
The food menu is similarly egalitarian: from hemp salad to rack of ribs, there's something for everyone. Keep it to yourself, but the Tabasco and cheese pizza is actually vegan.
---
Bubbles in the bath at Circa 1929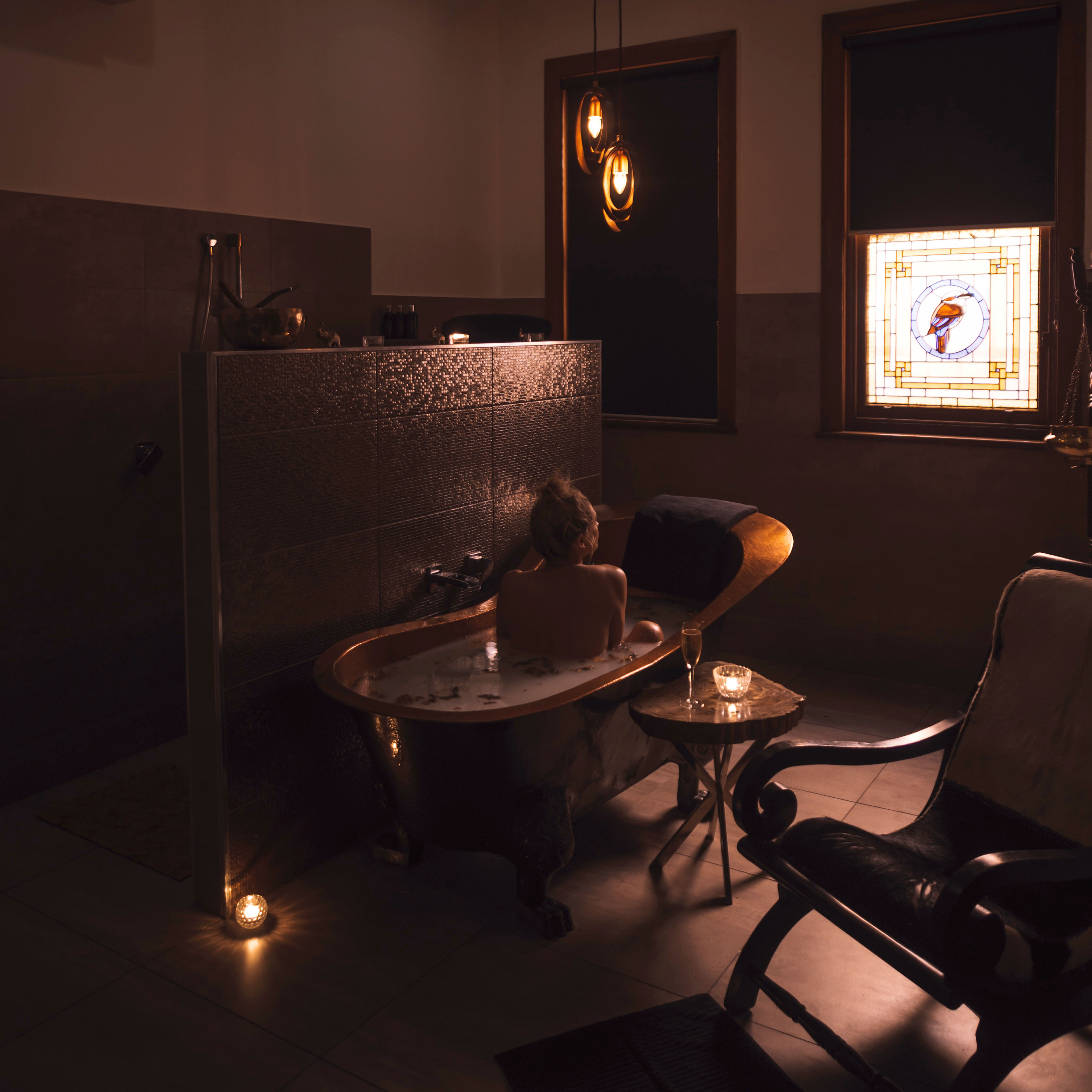 It's a spa... and a bar!
Walk into Circa 1929 and your jaw just might drop: the elaborate Art Deco building (and former local bank headquarters) has been transformed into this wildly popular beauty hangout, which has earned local rock-star status for good reason.
Wagga Wagga's stylish residents come to be beautified here in the cavernous treatment rooms, which are thickly perfumed with rose and incense.
The front room serves not just as reception but hosts to the city's most beautiful bar, too.
With a glossy mirrored façade and well-stocked drinks trolley, it's the perfect place to settle yourself for a manicure and a glass of something social (their cheese platter won't hurt, either).
After something more? Ask for the bath soak.
Set inside its own oversized room and filled with milk and petals from lavender, chamomile, calendula and rose, this exquisite copper bath makes for the dreamiest tub experience this side of the Great Dividing Range. Served with a glass of bubbles on the side.
---
Trail St Coffee Shop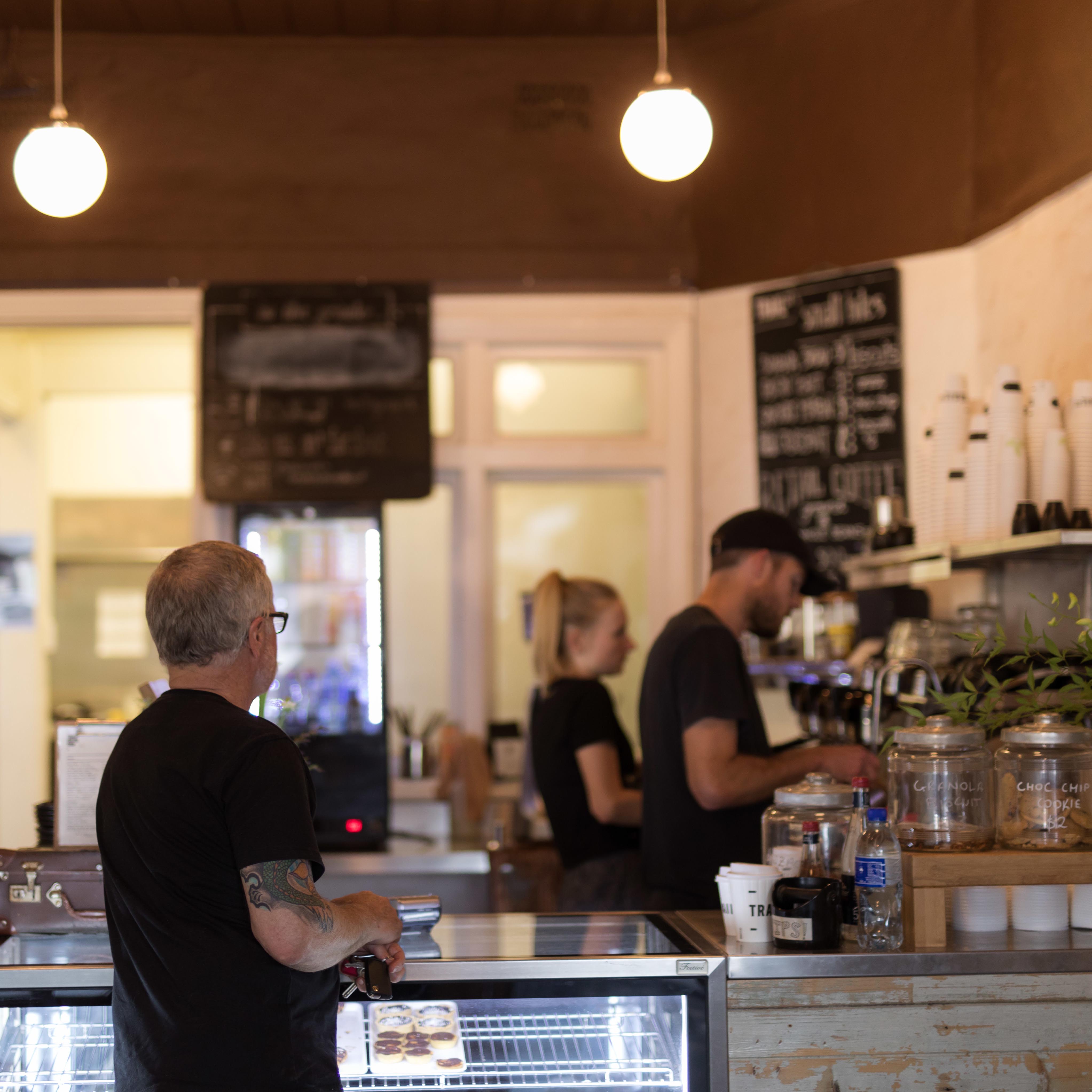 Not a big drinker? We've got just the thing.
Hip hangout Trail St Coffee Shop isn't just a cafe but a local staple, having served everyone's favourite pick-me-up to the good folk of Wagga Wagga since 1999.
Dark wooden floors and intimate seating set the scene at this cosy hangout, which consistently slings out prettily-decorated hits, like the breakfast salad, featuring roast pumpkin, eggs, labneh, shaved fennel and savoury granola mix.
If you're waiting for a weekend brunch-spot, come early: three decades on, this places still packs out with a buzzy crowd, and queues are a given by 11am.
Wondering what the cycling paraphernalia is about? The local riding community has adopted this place as its unofficial Saturday morning hub, and the café has responded with a select few items for sale. (Our pick: the cycling jersey, colours include "flat white" and "long black").
Then, of course, there's the coffee: sourced weekly from a roaster in Port Macquarie, it's smooth, creamy and utterly delicious.
See you there.
---
Georgia Rickard is a multi-award-winning travel journalist, producer and Australian travel specialist. She visited Wagga Wagga in early 2019. These articles showcase the attractions and travel experience Georgia had in Wagga Wagga during her visit.
For more Wagga Wagga visitor experiences and to build your own itinerary for a visit head to Visit Wagga Wagga's homepage.
Also, stop by our Visit Wagga Wagga Facebook and Instagram pages for more inspiration on what to see + do, eat + drink and where to stay.
And, to catch up on Georgia's travel adventures head over to her Instagram and Facebook.
#visitwagga