After Dark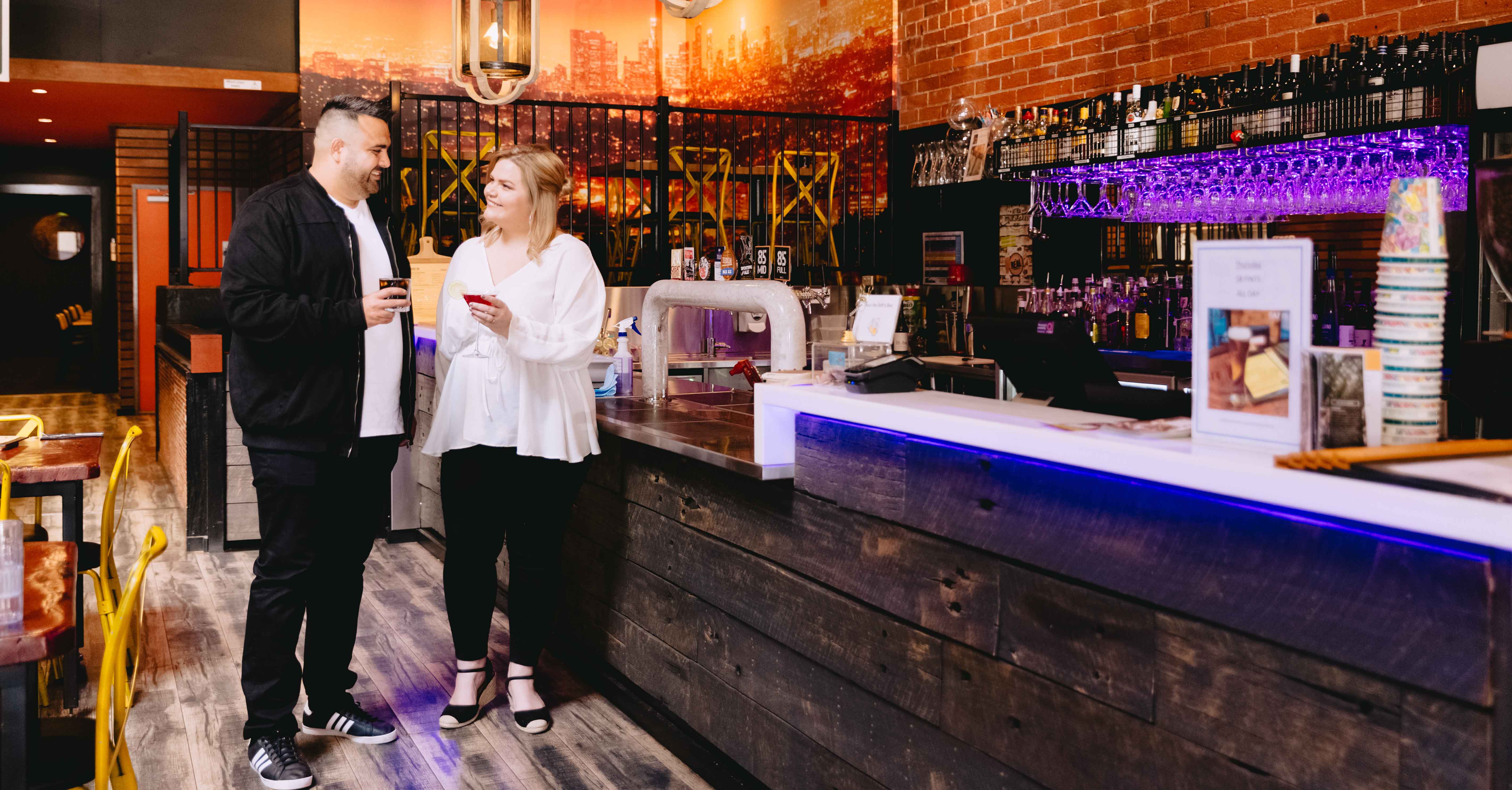 Night life is done right in Wagga Wagga. Whether it's the latest blockbuster at Forum 6 Cinema, a dose of live culture at the Civic Theatre, dinner, drinks or a coffee with friends, there's endless after dark options across the city.
When the sun goes down, the lights turn on in our city centre. Baylis Street is draped with fairy lights which lead to the tallest cypress pine tree in the Victory Memorial Gardens, adorned with more than 13,000 twinkling LEDs. Take a seat under the lights and admire this magical place. Don't forget to snap a token selfie to remember the occasion. Also, added for the festive season, are three stars in a light up installation in the forecourt of the Civic Centre - directly across the road from the gardens. During the warmer months why not pair a visit to the tree and stars with a five-minute stroll to grab a sweet treat from Gelatissimo Wagga Wagga in Baylis Street.
If it's dinner delights your looking for, our city's CBD has all taste buds covered. Pick from cultures around the world – Asian fusion thanks to Thaigga, authentic Italian at Giuseppe's Restaurant and Bar and American burgers and ribs from Cave Restaurant & Bar to name a few.
Fine dining what you're looking for? Head to Magpies Nest Restaurant or The Roundabout Restaurant. Or, why not try our homegrown brewery Thirsty Crow Brewing Co with a great selection of homemade pizzas, bites and larger meals or check in at one of our city pubs or clubs for a more laid back dining experience.
After dinner drinks? Choose from whiskey and wine, cocktails and more at Bay85, Que bar, The Oakroom Kitchen & Bar, The Hampden, Birdhouse Bar & Kitchen, Cafe Sonder, Meccanico or The Loft (inside the Victoria Hotel).
See our eat + drink and see + do webpages for more great things to do in our city.