Wagga Wagga Visitor Information City Tour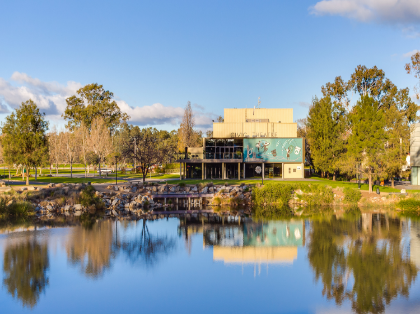 183 Tarcutta Street
Wagga Wagg NSW 2650
Situated on the banks of the magnificent Murrumbidgee River in Southern NSW Wagga Wagga is a dynamic and cosmopolitan regional city.
Experience our comprehensive and informative tour of the city designed with a hop on tour guide from the Visitor Information Centre to host your coach line on a balanced impression of the facilities and attractions that the city has to offer.
Tour is approximately 1.25 hours in duration and bookings are essential.
Suitable for bus coaches.
PLAN YOUR VISIT
P 1300100122
E visitors@wagga.nsw.gov.au
W https://visitwagga.com/