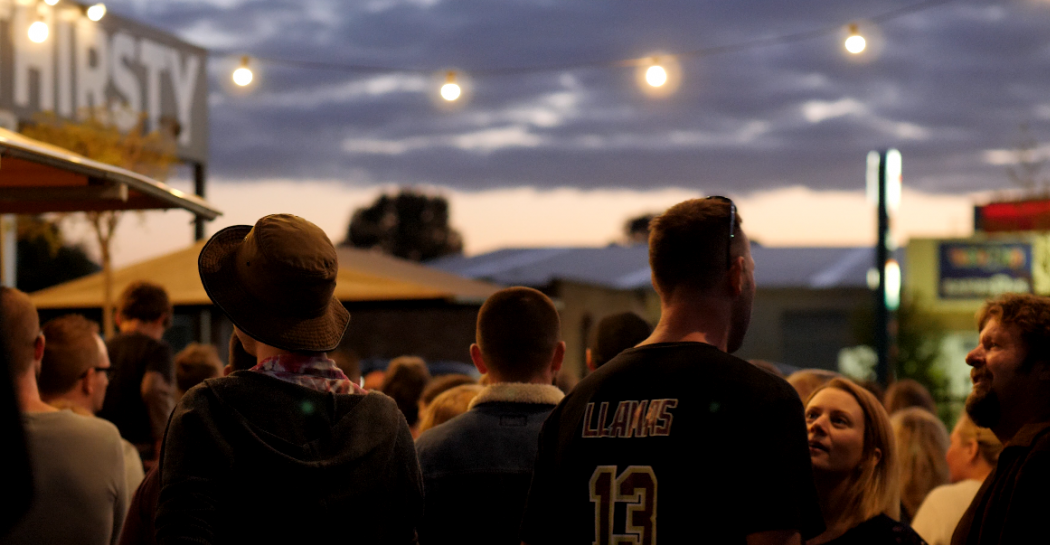 If you're holding an event in Wagga Wagga + Surrounds, let us help you spread the word through our online calendar.
You can submit details on any significant event you are running which would be of interest to Wagga Wagga residents and visitors. Free event listings through the Visit Wagga Wagga website's online calendar are created through the Australian Tourism Data Warehouse (ATDW). To list an event, event organisers must first register through ATDW.

Below you will find information about ATDW, how to register with ATDW, how to list your event, and a step-by-step user guide.
What Is The Australian Tourism Data Warehouse (ATDW)?
The Australian Tourism Data Warehouse (referred to as the ATDW) is Australia's national platform for digital tourism information on Australia. Incorporated in 2001, it is jointly owned and managed by all Australian state/territory government tourism bodies (such as Visit NSW).
In short, ATDW collects product and destination information in a nationally agreed format and then makes the content electronically accessible to tourism business owners (operators), wholesalers, retailers, and distributors for use in their websites and booking systems. There is currently more then 40,000 events, attractions, accommodation providers and other tourism 'things' listed in the database.
Why should I list my event on ATDW?
There are many benefits to listing your event on ATDW. A few include:
It's free
It puts your event in front of multiple audiences
Edits to your event are made in one location. After you have created your event you can log back into ATDW and make edits as often as you like. Once approved, these edits are then 'pushed' out to any websites that are featuring your event so you can be sure that everyone has the most up to date information
The template is responsive so your event should display great on desktop, tablet and mobile devices
ATDW provide comprehensive statistics so you can see exactly how many people are viewing your event, where, when and how. This will help you make better informed marketing decisions going forward
It's great for Search Engine Optimisation (SEO) as it provides an easy way to gain authoritative 'backlinks' from big websites, such as australia.com
What you need to create your FREE ATDW event listing
Please have the following information ready to complete your listing:
Event Name
Description (25 to 200 words)
Event type
Venue
Contact details
Price
Frequency
Date & time
Confirmation
Images/photos (see requirements in next drop-down menu)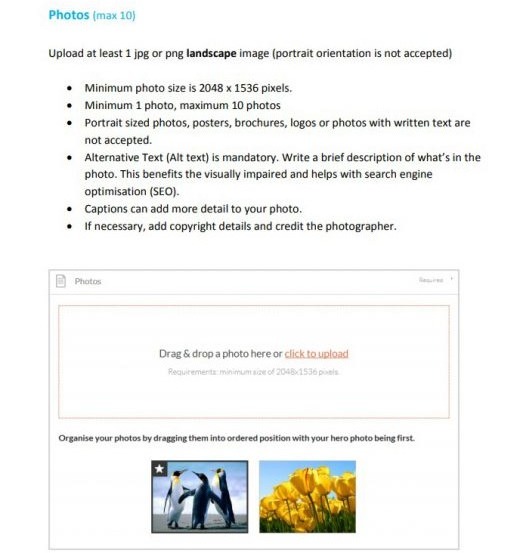 What are the image and file requirements through ATDW?
All images/files must be:
Minimum image dimension criteria: 2048 x 1536 pixels
At least one image needs to meet the criteria (you can upload a maximum 10 images)
File size: The size of the file must not be larger than 10MB
Landscape images only (portrait images will not be accepted)
No logos or text are to be on images (i.e. event posters will not be approved)
File type must be JPG or PNG only
If your photo does not meet these requirements, or you don't have a photo, please feel free to use our Wagga Wagga tourism stock image library to find free, event-appropriate images for your listing.
Alternatively, royalty free generic images can be sourced online via a number of websites. One easy-to-use website is Unsplash.
Follow the following steps to list your event through ATDW.
For new users:
Go to www.atdw-online.com.au
Register as a new user by pressing the REGISTER NOW button on the lower half of the screen


Select the option Tourism Operator – Create an ATDW listing


Fill in the template with your details. Click REGISTER NOW at the bottom of the page. You will receive an email to verify your account. Click on the link in the email to verify your account



Now follow remaining steps below under 'for registered users'
For registered users:
Go to www.atdw-online.com.au and login with your username and password
From your Listing Dashboard, click on ADD NEW LISTING, and select Event as your listing type to be taken to the registration form


Work your way through each step (this will take approximately 10 mins) and click SEND FOR REVIEW when finished


If you are registering multiple events where many of the details remain the same, once you have added your first event, from your Listing Dashboard, click on ADD NEW LISTING, and select Clone
See the guide below for more comprehensive step-by-step instructions.
Listing confirmation and approval
Listing approvals by ATDW take between one to five business days from the time you submit the event. You will receive an automated email once your listing has been approved. Your listing will appear on visitwagga.com and visitnsw.com the morning after it has been approved.
Your listing will be rejected if it does not meet ATDW national standards. You may receive a rejection email with instructions for you to amend your listing and resubmit it. If this occurs, return to your listing dashboard, make the changes then click SEND FOR REVIEW. Alternately a rejection email may advise that your listing is unsuitable for a tourism database.
If you have technical difficulties with your ATDW listing please contact:
ATDW Support Desk
P:1300 655 077
To speak to someone about your Visit Wagga Wagga listing or event promotion please contact:
Wagga Wagga Visitor Information Centre
P: 1300 100 122