Wagga Wagga Airport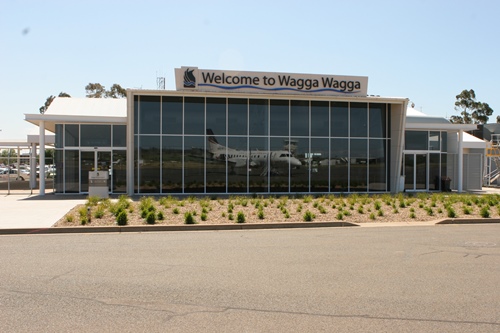 Don Kendell Drive, off Elizabeth Avenue
Forest Hill New South Wales 2651
Wagga Wagga boasts one of the busiest regional airports in New South Wales, with over 140 flights, carrying over 220,000 passengers annually.
QantasLink, Regional Express and JETGO fly in and out of Wagga Wagga Airport to Sydney, Melbourne, Brisbane and the Gold Coast. With multiple flights each and every day, you can easily plan your trip.
The airport is a growing hub for commerce, employment, education and training in the aviation industry. Currently the airport supports three commercial airlines in Regional Express (Rex), QantasLink and JETGO along with Rex's heavy maintenance facility, the Australian Airline Pilot Academy, Wagga Air Centre, Encore Aviation and The Blessed Bean Cafe among other businesses.
Phone: 1300 292 442
Website: Click to visit