About Spring Jam
Join us for a jam-packed family spring day out in Wagga Wagga!
An occasion for youngsters and their grown-ups, Spring Jam is a place for colourful imagination and play.
Join in on wild and wonderful outdoor adventures and move to the music in the air. Watch as inspiring and quirky characters come to life. Turn on creativity and make something amazing or wind down in your own secret spot.
Pack a picnic or grab snacks down food alley. Here comes the fun!
See you Saturday 28 September, 2019. Botanic Gardens, 10am to 4pm. Free entry.
"If you never did you should. These things are fun, and fun is good." – Dr Seuss
---
Previous Spring Jam festivals
Head down memory lane ...
Check out the fun from previous Spring Jam festivals below.
Spring Jam | 2018
Spring Jam 2018
Saturday 6 October 2018, Botanic Gardens, 10am – 4pm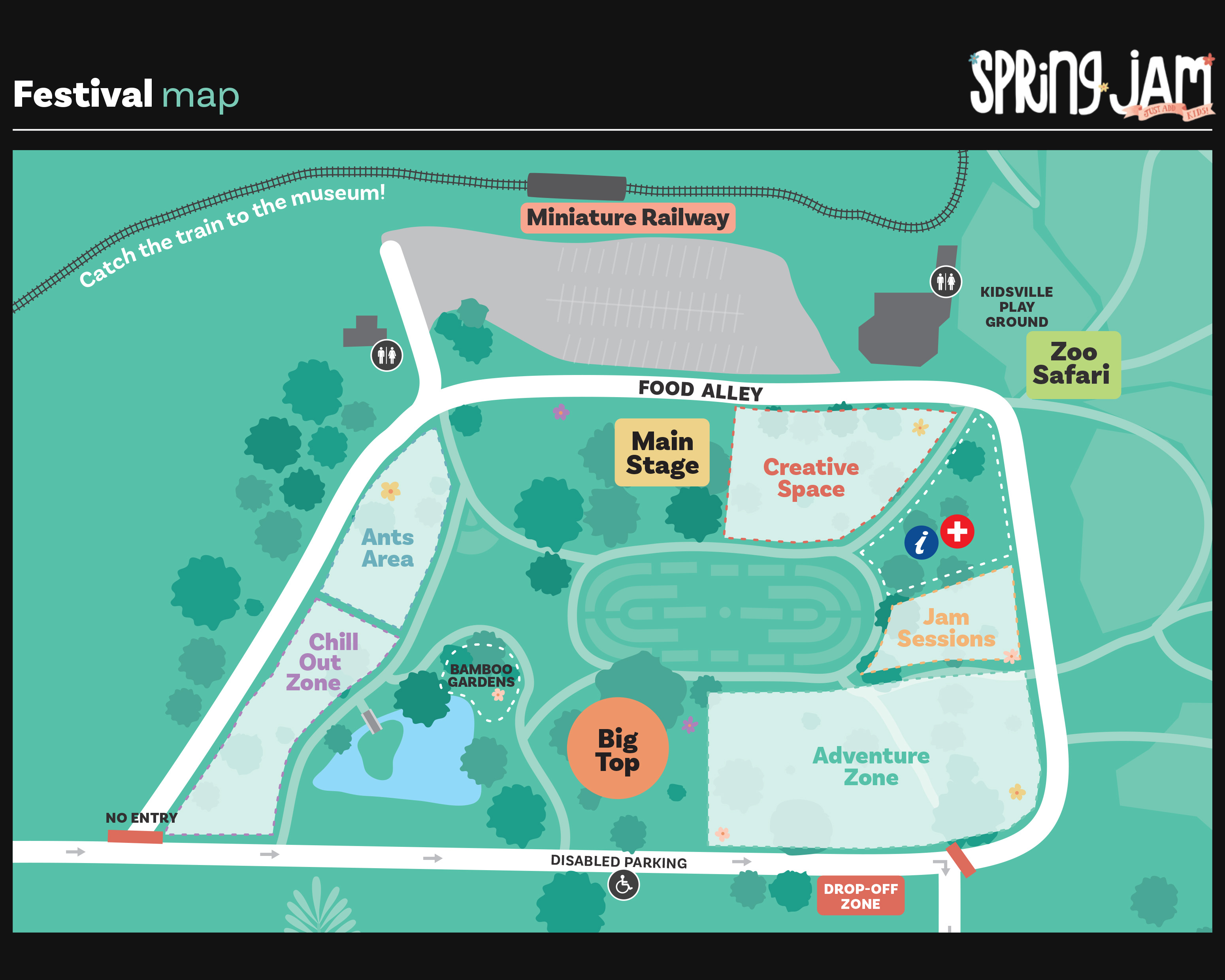 Performers | 2018
Children are Stinky | ticketed show + workshops
Polygot Theatre's Ants
PAPEL (PAPER) spinning origami pinwheels
Seed Mud Balls - throw it and grow it
Adventure Club
Plaster Master
MoorePT Obstabcle Course
Rock Climbing
Yoga
Museum of the Riverina
Zoo Safari
Hit 93.1 Spring Jam radio reporters
Willians Hill Miniature Railway