Meet the artists
They say the walls have ears … ours have urban funk!
A long-lasting impact of Lost Lanes will be four murals in Cadell Place, behind Fitzmaurice Street, that can be seen while you walk along the Wiradjuri Walking Track. These murals will add to the vibrancy of the Fitzmaurice Street precinct and will no doubt become an attraction for both locals and visitors.
Through a competitive Expression of Interest process, four talents mural artists have been selected to complete the murals.
Meet each artist below.
Wall of choice: Knights Meats & Deli
Keo - in his words:
"I'm an Australian creative and painter.
Never too far from pencil and paper (and now my trusty iPad), I live a life fuelled by creative pursuits. Illustration, graphic design, animation are all creative endeavours I find myself tackling in my freelance day to day.
In recent years, I have also taken to "street art", relishing the challenge of scale and the aroma of spray paint. This has lead me to take on commissioned murals thus resulting in many great road trips and adventures. Travelling up and down the east and south coasts of Australia, along with the a few jumps overseas as well. No project is out of reach.
Illustrating, painting and directing major projects, to build the arts and culture scene, has been an exciting process. I am completely addicted to my chosen profession and the wonderful people I meet. Every project I work on tells a story. Engage the viewer, and have them go away from the work thoughtful and informed of a message they otherwise wouldn't address.
Passion, joy, honesty and a wide-ranging of expertise, is what I bring to every project, campaign, and creative environment I'm a part of. This has seen me work for clients big and small, commercial and non-profit. Every client and every project important and individual.
I'm thrilled to be heading to Wagga Wagga. Not only do I get to paint a huge piece that will hopefully be embraced by the locals for years to come. But, I'm also hoping to get to see things that make Wagga such a talked about town/city. I'm excited to be surprised and inspired."
More of Keo: Website | Instagram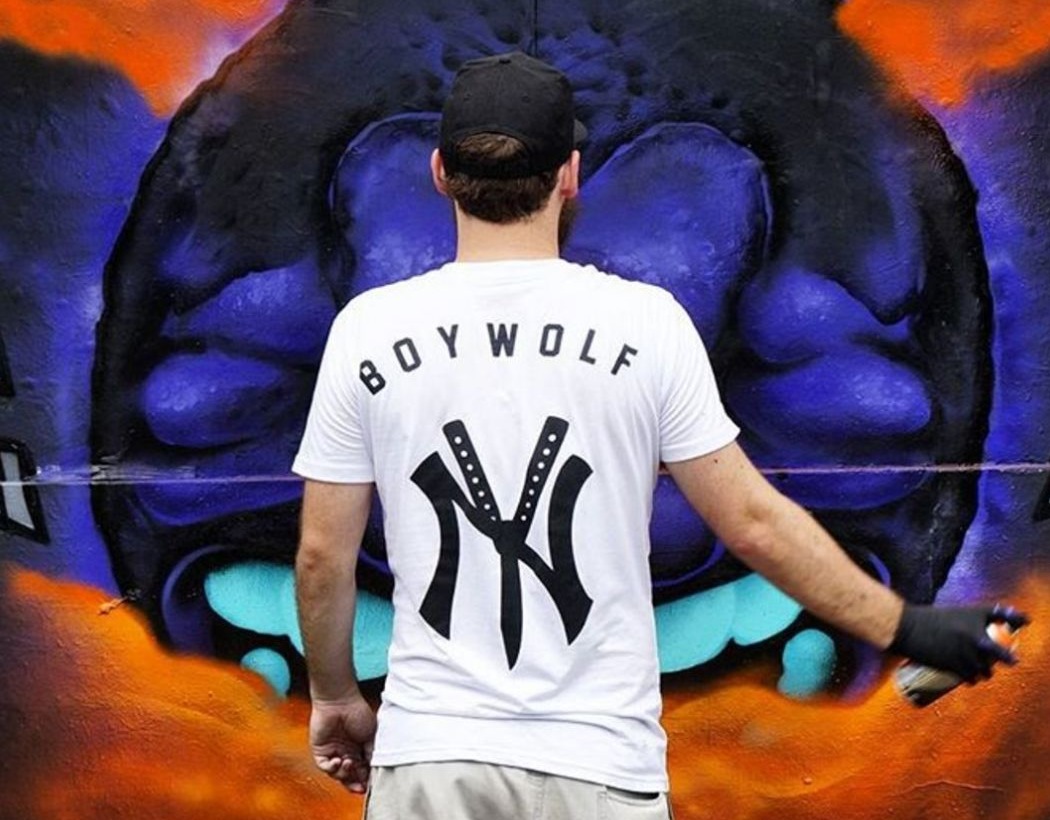 Wall of choice: Thirsty Crow Brewing Co.
Ling - in his words:
"As a founding member of the Safehouse Studio and currently working from the renowned Everfresh Studio in Melbourne, I am a visual artist specialising in the development and delivery of high quality graffiti and street art productions.
With more than 15 years' experience, I have produced numerous large-scale murals both locally and internationally. I have a background in traditional typographic and letter-based graffiti and my recent work looks to combine these aesthetics
with that of my childhood.
With my formative years being through the late 80's and early 90's, I borrow imagery, colour schemes and subject matter synonymous with pop culture from that era. As graffiti is largely a male-dominated and masculine environment, these pieces provide an insight into my sense of humour, as I looks to combine serious figures with those of a more comedic nature to take a less serious approach than that of my peers.
I am looking forward to coming to Wagga Wagga and have only visited the city once before. I'm interested to see how much I remember and how it's changed as it was quite a while ago now.
The other thing that I'm really looking forward to is painting this mural and being afforded the opportunity to produce something unique at this scale in a regional city is something new for me and I can't wait to see what sort of reaction it receives."
More of Ling: Instagram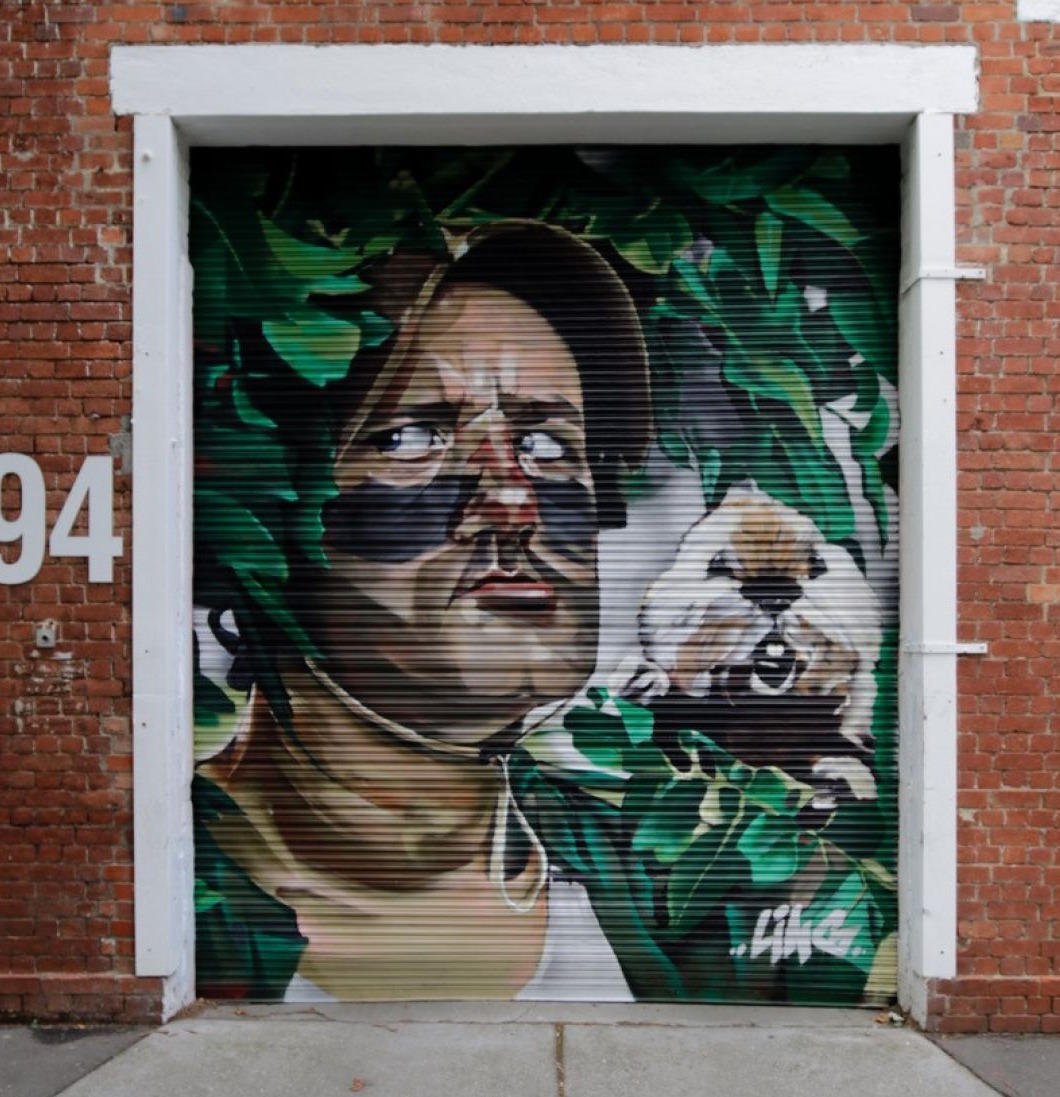 Wall of choice: Prince of Wales Motel
Ignacio - in his words:
"I was born in San Sebastian in the Basque Country of Northern Spain, after my studies in Milan I remained in Italy for almost 25 years before moving to Wollongong, Australia with my wife.
In Spain I discovered a passion for comics and drawing at an early age. In Italy I completed my professional training at the European Design Institute and developed design and illustration skills. Now in Australia, I am pursuing more personal projects.
Everything influences my creativity; from my childhood interests to my broad range of professional experiences working in a variety of fields including illustration, graphic and textile design.
My works represent the natural and urban environments which surround my, seeking to capture the figurative in essential, stylised forms. I use a variety of media and techniques including pencil drawings, screen printing, collage, paper casting and painted murals.
I am looking forward to this project in Wagga Wagga and meeting the locals while in town."
More of Ignacio: Facebook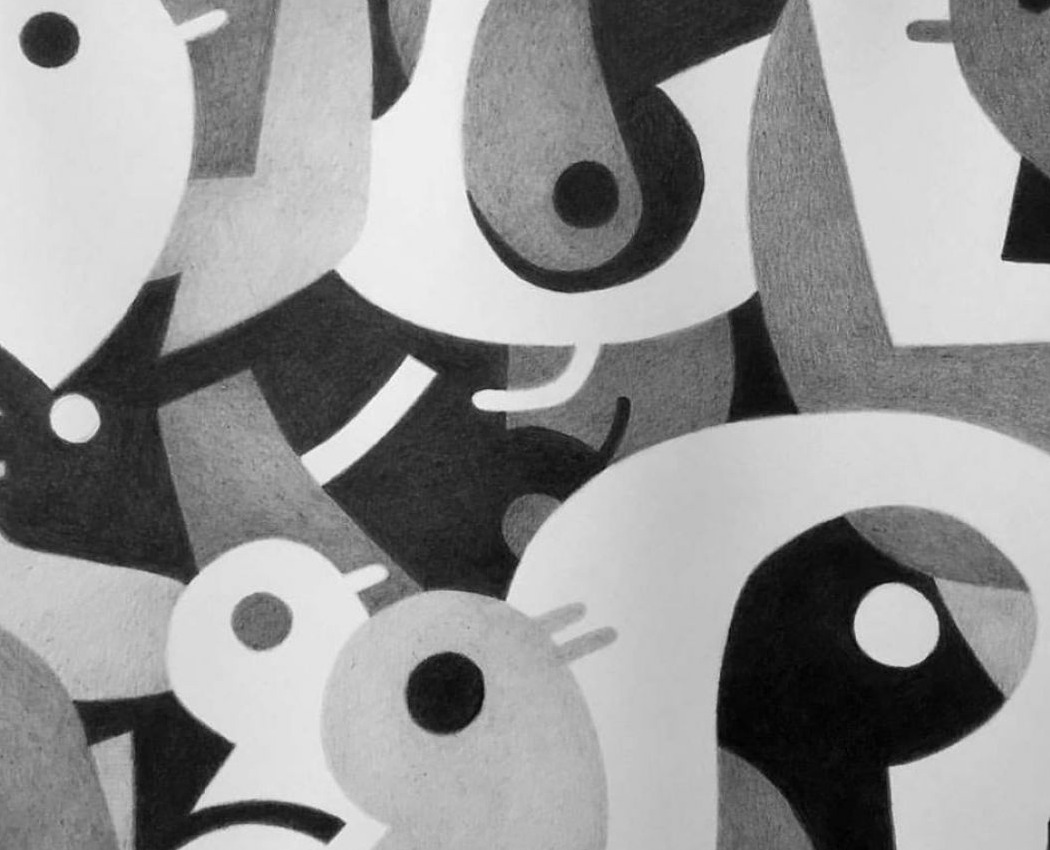 Wall of choice: Cadell Place
Reubszz - in his words:
"I am a Sydney based artist originally from Aotearoa, New Zealand, where I completed my BMA, majoring in painting and illustration.

My passion is for large-scale murals using predominantly spray paint. My art practice is a classical portraiture style with urban contemporary elements.
I enjoy layering different medians to build up paintings and have created a unique style with an array of self-taught techniques. I have realistic approaches to choosing my subject matter.

In 2018, my hope is to furnish my love of public art by giving more back to the community through street murals.
I'm looking forward to arriving in Wagga and painting prominent people in the local Indigenous community. I am also keen to meet the locals and have chats with them.
Art transcends everything - age, race social standing, everything - everyone gets an impression from the piece and I'm stoked to achieve that and bring people to life on the walls."

More of Reubszz: Facebook | Instagram