Wagga Wagga Icebreakers | winter feature

No need for winter blues. Here's some of our recommendations of what to do in our Wagga Wagga + Surrounds region to keep you warm, active and entertained this winter.
Events 
Whether you like to gather indoors with family and friends or prefer to rug up and head out, there are events for everyone to keep entertained this winter in Wagga Wagga + Surrounds.
Here's our top picks …
Wagga Comedy Fest | 13-15 June
Some of the best national comedians make their way to Wagga Wagga for a weekend of comedy gold. Also make the most of the winter markets serving food and beverages before the shows.
More + book tickets >>> Wagga Comedy Fest
Lost Lanes | 22 June
A winter micro festival combing arts, eats and beats. Wrap in winter textiles and wander the laneway. See creativity that will spark your own. Jive to live sets, stand fire-side and treat yourself to street food delights (pictured below).
More >>> Lost Lanes
Wagga Wagga Swap Meet | 21 July
The largest swap meet between Sydney and Melbourne featuring more than 800 stalls. If you're looking for auto-memorabilia, antiques, bric-a-brac, ornaments or collectables , or just want to have a browse, this is one not to miss!
More >>> Wagga Wagga Swap Meet
Father's Day Aircraft Showcase | 31 August
Be airside for the Temora Aviation Museum's always-popular aircraft showcase. This special Father's Day fly includes a full day of entertainment for all, including flying displays, workshops, meet and greets and children's activities.
More >>> Temora aircraft showcase
For a full list of events on in Wagga Wagga + Surrounds this winter see our What's On Calender.

Winter belly warmers
Tummies at the ready! With the cooler season now upon us, many eateries across our Wagga Wagga + Surrounds regions are rolling out new winter-inspired menus. If you are visiting us during winter be sure to eat out at one (or two, or more) of the great eat + drink places - you, and your tummy, won't be disappointed.
Here's a taste of some of the winter menu items you can fill your tummy with.
Fitzmaurice Café | Chai porridge with grilled banana, berries, coyo and pure maple + more
Union Hotel | Pork ramen, slow-cooked lamb shoulder, chocolate lava cake + more (pictured below)
Junee Licorice and Chocolate Factory | Chicken and mushroom pot pie, pumpkin soup in a cob, pork ribs with chips + more
Cottontail Wines | A one-off Christmas in July dinner with all the festive trimmings

Winter escapes
Two words … Snow Trip!!! If you're in Wagga Wagga during winter, then a day (or more!) at the snow is a must! Snow fields are only a two-and-a-half drive away at Selwyn.
When you're not skiing, snowboarding or tobogganing take in the impressive Snowy Mountains landscape by staying at Wolgal Hut. The classic stone-and-timber lodge in historic Kiandra offers comfy accommodation with nearby walking, skiing and fishing in Kosciuszko National Park near Adaminaby.
There's also historic Currango Homestead or Yarrangobilly Caves House to stay in. Both located in Kosciuszko National Park, their location is great for walking, horse riding and caving adventures. Pack the woolies and enjoy the Snowy Mountains during winter – after all, 'snow' is in their name!
Discover more >>> on your way to the snow fields from Wagga Wagga you pass through the beautiful Snowy Valleys region. Find out what you can do in this region (and all areas around us) via our wander section.

Cosy up fireside
Here's where to find some of the best cosy spots by the fire when you visit our Wagga Wagga + Surrounds region during winter.
Circa 1929 Spa | sit back and relax in front of the fire before indulging in a rejuvenating winter spa treatment
Uneke Lounge | coffee and cake by the fire, yes please!
Mates Gully Restaurant & Cafe | every Friday dine fireside on delicious homemade, woodfire pizza inside the cosy surrounds of this local café and restaurant
Nest – Café:Cinema:Books | come in from the cold and perch in front of the fire while enjoying tasty homemade treats and hearty winter meals. Located in Tumbarumba - a great day trip from Wagga Wagga.
Thirsty Crow Brewing Co. | step into the Brewer's Den and warm up fireside while enjoying a glass of the locally brewed craft beer – the perfect fire and ice combo!
Romano's Hotel | huddle by the fire with friends before enjoying a cocktail inside The Hampden Bar or a meal at the main bar
The Oakroom Kitchen and Bar | fine dining and fire flickers – what a night to remember
Duke of Kent Hotel | pull up a chair by the fireplace and enjoy a hearty, Australian pub meal
Wolgal Hut + Yarrangobilly Caves House + Currango Homestead | sit fireside in a historic homestead after a day of exploring the beautiful Kosciuszko National Park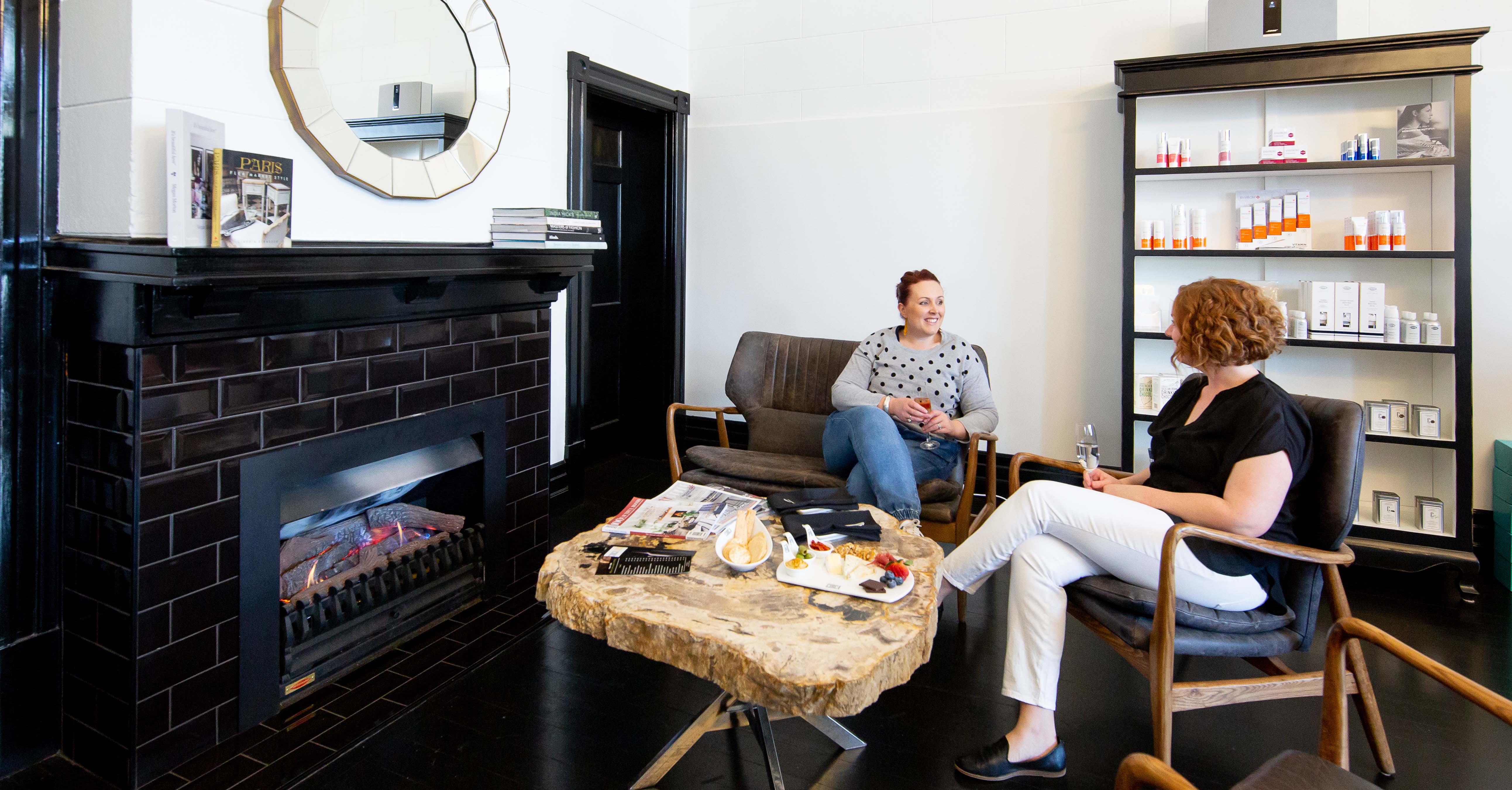 Step inside
Looking for ways to get out and about this winter, while staying warm and entertained? Here's a list of great inside attractions and activities well worth checking out this winter in our Wagga Wagga + Surrounds region.
Food I am | turn the heat up and learn from some of the best chefs at themed culinary classes. There's everything from bread and pasta making, international cuisines and even special dinner club evenings where you can enjoy a served, four-course plated dinner.
Forum 6 Cinema | catch the latest blockbusters – action, drama, family – and tuck into a choc top ice cream, always better eaten inside where its warm. Also, don't miss the special screening of the Top Dog Film Festival on 20 August, 2019.
River and Wren Market | the always popular handmade markets return for their fifth birthday on 25 August, 2019. Grab a barista-made coffee or some warming food and head inside the Kyeamba Smith Hall to browse the 100 plus stalls.
Ashculme Textiles | learn a new skill and weave some winter magic with alpaca wool. Book your spot at the Introduction to Weaving class coming up on 30 July, 2019.
Retail therapy | distract yourself from the cold by indulging in a spot of shopping. Pop into Ted and Olive Boutique (pictured below - image: Lean Timms) and handpick a new, timeless fashion item, or head to Wagga Wagga Marketplace and take your pick from national brands and more. Be sure to see new kid on the block, Texas Jane, where high end, beautiful fashion is what they do best, and, don't miss a look around Paper Pear for art, accessories, handmade cards and more.