What's On Summer 2017-18
72110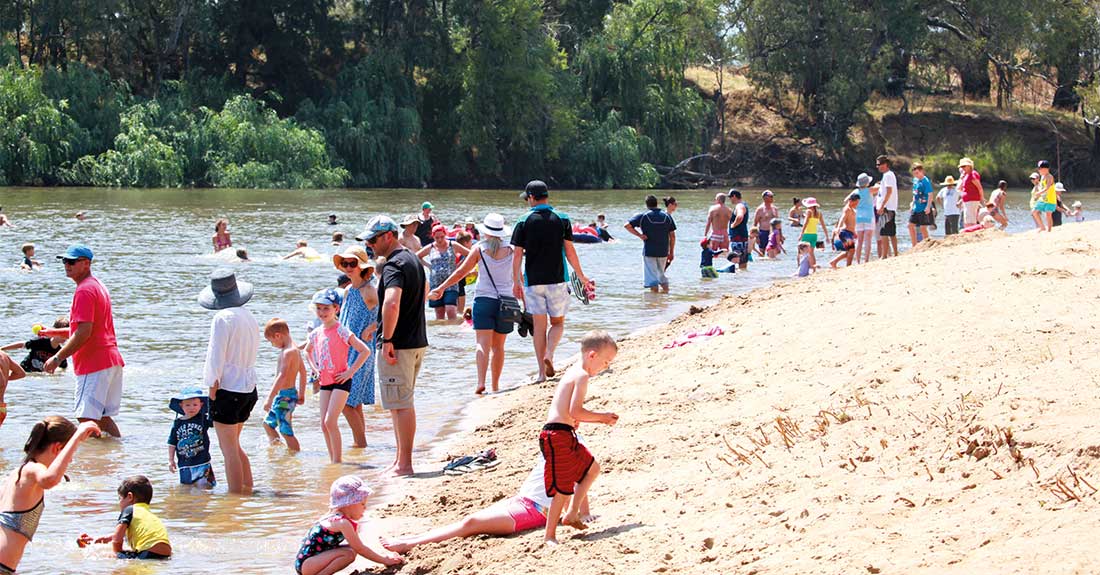 It's not just the sound of sizzling barbies or the chorus of cicadas, Wagga Wagga truly is abuzz in summer.
You'll be feeling extra jolly this festive season, with the Wagga Wagga Inter Church Carols in the Park and Wagga Wagga Christmas Spectacular 2017, while the first-ever Wagga Skyworks is set to ignite the night sky on New Year's Eve at Lake Albert.
If you asked Santa for a jam-packed summer of sport, then you must have been on the nice list. You'll be hit for six as the Sydney Thunder play a Women's Big Bash League double-header at Robertson Oval in January, while the best water polo players in the country will be making a splash at the Oasis Regional Aquatic Centre at Water Polo Australia championships.
The City of Good Sports will also be the first NSW destination for the Queen's Baton Relay ahead of the 2018 Gold Coast Commonwealth Games on 28 January, which will round out the city's Australia Day celebrations.
And don't forget the 2018 World Championship Gumi Race, which will see teams battle their way down the 'bidgee in February.
After something different? Questacon's Fascinating Science will be taking up residence at the Museum of the Riverina, which will also showcase the Best of the Bald Archys exhibition.
You can also take some time to trek around the region and take in The Rock Triathlon, Tumbafest, the Gundagai Tractor Pull & Swap Meet or Rock the Turf in Tumut.
There's even more in store this summer – just take a peek!
View the full calendar, month-by-month: