Exhibitions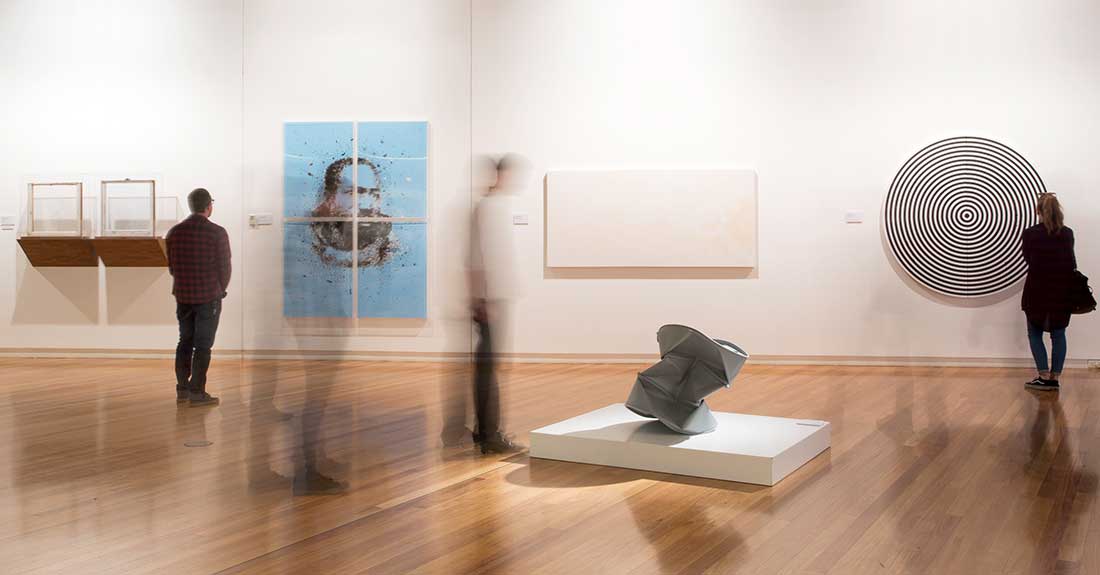 Artwork by Riverina artists hangs beside the best visiting exhibitions from Australia and overseas in the art gallery. Since 1975 the Wagga Wagga Art Gallery has been quietly accumulating more than 1400 original prints by some of Australia's foremost artists for its Margaret Carnegie Print Collection, and building a world class, nationally significant collection of contemporary art glass housed in a standalone gallery.
Find out more about Wagga Wagga Art Gallery and the National Art Glass Gallery.
A golden Chiko Roll, an international fraudster and a bullet from a bushranger - these are some of the local stories you will discover in one of the two sites of the Museum of the Riverina. You may also encounter thought-provoking exhibitions on faith, war, immigration, or love that give you pause for thought.
Find out more about Museum of the Riverina's two sites - Historic Council Chambers and Botanic Gardens site.
Go to Full Calendar | Back to What's On home
Current + Upcoming Exhibitions
Spy: Espionage in Australia

Thu 31 May to Sun 12 Aug 2018
Museum of the Riverina Historic Council Chambers site

National Emerging Art Glass Prize 2018

Sat 5 May to Sun 29 Jul 2018
Wagga Wagga Art Gallery

Find out more >>

Sound On Paper: Barbara Bartos and Julie Briggs

Sat 5 May to Sun 29 Jul 2018
Wagga Wagga Art Gallery

Stories about Hope

Wed 20 Jun to Sun 12 Aug 2018
Museum of the Riverina Historic Council Chambers site

Lorraine Tye: Guya-gu Marraanba Yinaa: One Woman Fish Net

Sat 1 Nov to Sun 11 Nov 2018
Wagga Wagga Art Gallery